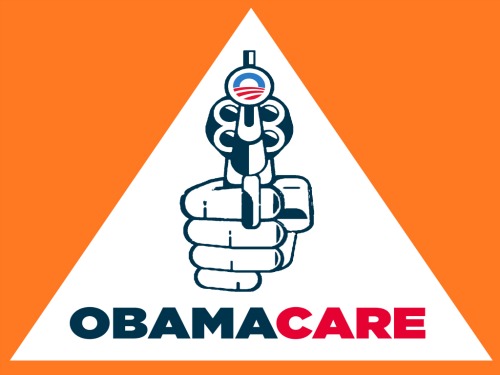 (By Melissa Dykes of The Daily Sheeple) After years of bemoaning the Middle Class cannibalizing disaster that is Obamacare, now that the GOP finally has its chance to repeal it wholesale and replace it as promised…
But they — very noticeably — aren't.
Instead, it looks like they are keeping parts of it and we're going to end up with a sort of "Obamacare lite".
Not only does this make the lot of them liars, it makes them big fat stinking liars. Guess that's not really a huge surprise (they are politicians after all), but when someone says they're going to do something at least a 100 times and then they don't when they finally have the chance to do the very thing they said they would do at least a 100 times, it manages to be a tad surprising.
Sen. Rand Paul (R-Ky.) and Rep. Mark Sanford (R-SC) held a joint press conference Wednesday to put forward a new plan that would actually repeal and replace Obamacare, not just pretend to repeal and replace Obamacare.
In an interview with Fox News reporter Neil Cavuto that same day, Paul outlined his plan:
"It's being introduced by Congressman Sanford of South Carolina, and basically it does three things, Paul said. "It legalizes the sale of inexpensive insurance, that means it gets rid of the Obamacare mandates that added expense to insurance. It also expands health savings accounts so people can save to buy their insurance, to pay their deductible, to have weight loss, exercise, vitamins, preventative care or whatever you want in an HSA, and it also lets individuals join in association so they can get leverage to get cheaper price. The goal is to insure the most amount of people at the least amount of cost."
But some Republicans are balking at it. When asked why, Paul replied:
"I would say that the Republican establishment position is, is that they're going to keep parts of Obamacare. I don't think 'Obamacare-lite' is what we should do. The House was elected Republican in 2010, the Senate in 2014 and then the White House in 2016 on a promise that we would repeal Obamacare — root and branch — and I think we should do it."
Exactly!
"We should keep our promises, repeal the whole thing," Paul told Cavuto Wednesday…

"I'm not just voting for partial repeal," Paul declared. "I'm telling them now, I'm not voting for partial repeal. I want to vote on the whole repeal. We already did it once. Virtually every Republican supported it when we did it the last time."

"Why are we now weak-kneed and saying we're not going to vote for the whole thing?" Paul asked.
As reported previously, even though Republicans finally have the chance to repeal and replace the healthcare law they've rallied against for nearly a decade, they are reportedly kicking the can down the road now that they finally have the chance, and the reason may very well be they don't want to give up the millions the government is raking in off of penalties paid by people who can't afford it or do not feel they need health insurance enough to make the high costs of coverage worth it.
Do these suits realize if they don't keep their dozens upon dozens of promises and actually repeal AND replace Obamacare, they will have a people's revolt at the ballot box?
In the meantime, people who are filing taxes this year will be thrilled to hear that the IRS can no longer compel anyone to answer the question on line 61 of their tax return about whether or not they have health insurance, effectively gutting the Obamacare mandate at least for the time being. The rule took effect February 3rd.