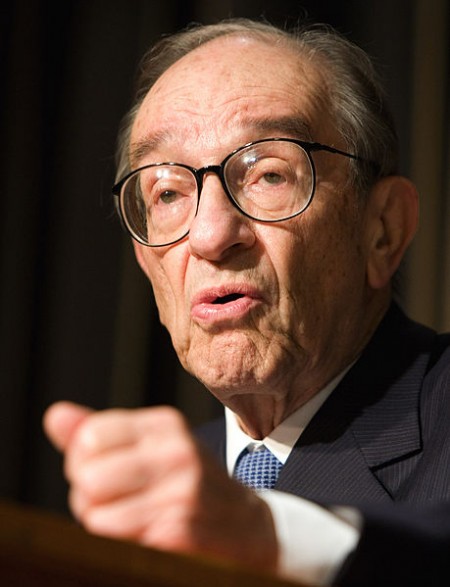 Former Federal Reserve Chairman Alan Greenspan said equity markets will see a decline at some point after surging for the past several years.
"The stock market has recovered so sharply for so long, you have to assume somewhere along the line we will get a significant correction," Greenspan, 88, said today in an interview on Bloomberg Television's "In the Loop" with Betty Liu. "Where that is, I do not know."
While Greenspan said he didn't think equities were "grossly overpriced," his comments come amid growing concern that interest rates near record lows are creating asset-price bubbles. Fed Chair Janet Yellen said in July 16 congressional testimony that while she saw signs of high valuations in some markets, prices overall — including for U.S. stocks — weren't out of line with historical norms.
(Read the rest of the story here…)