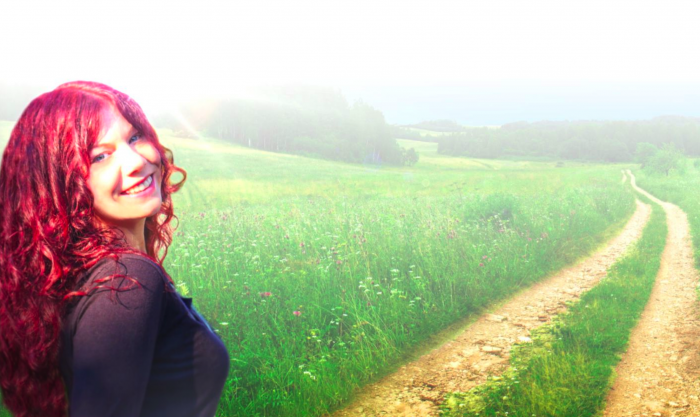 Have you ever wished that you could see the same sorts of miracles that you read about in the Bible on a daily basis? Well, for one British woman this is actually a reality. For years, Aliss and her husband Rob operated a gift shop and a cafe, and they had signs that urged people to come in for a "free miracle". Of course most people were skeptical at first, but time after time people from the general public were healed after Aliss prayed for them. Today, Aliss and Rob travel all over the world teaching others how they can do the exact same things. Because the truth is that Aliss and Rob never actually heal anyone. They both always give the glory to the Lord Jesus Christ, because He is the one that brings the miracles. The following short bio for Aliss comes directly from their official website…
Aliss Cresswell believes in the God of miracles and living a life full of love and power. After giving up her dream home and her career to pioneer 'miracle' cafes and shops in England, Aliss along with Rob, her soulmate and husband of thirty years, now inspire people all over the world to encounter God for themselves. Through their books and blogs, speaking, videos and supernatural events, they train those who pursue a Spirit-filled life to demonstrate God's power and release miracles everywhere they go. (Check out Aliss' books 'A Diary of Miracles' Parts 1 and 2, 'The Normal Supernatural Christian Life' and 'How to Be Healed and Stay Healed'). Rob & Aliss have two grown up children and a grandchild.
Of course most people are going to be skeptical of these sorts of claims, and so let me share a few videos with you.
In this video, a Welsh workman shares how he just watched a bone in his hand literally move into place after Aliss prayed for him…
In
this video
, a woman that had a 'claw like' hand shares what happened when Aliss prayed for her…
And
in this video
, you will get to see real life footage of a miracle healing of a broken back…
These are the sorts of Biblical miracles that Aliss and Rob believe will start happening all over the world in these last days as Christians start to understand who they really are and the authority that they have been given.
The God that did all of the miracles that we read about in the Book of Acts is still alive today, and He is still doing the same sorts of miracles in our time. To learn more about their ministry, I encourage you to visit AlissCresswell.com.
About the author: Michael Snyder is a nationally syndicated writer, media personality and political activist. He is publisher of The Most Important News and the author of four books including The Beginning Of The End and Living A Life That Really Matters.
The Last Days Warrior Summit is the premier online event of 2018 for Christians, Conservatives and Patriots. It is a premium-members only international event that will empower and equip you with the knowledge and tools that you need as global events begin to escalate dramatically. The speaker list includes Michael Snyder, Mike Adams, Dave Daubenmire, Ray Gano, Dr. Daniel Daves, Gary Kah, Justus Knight, Doug Krieger, Lyn Leahz, Laura Maxwell and many more. Full summit access will begin on October 25th, and if you would like to register for this unprecedented event you can do so right here.