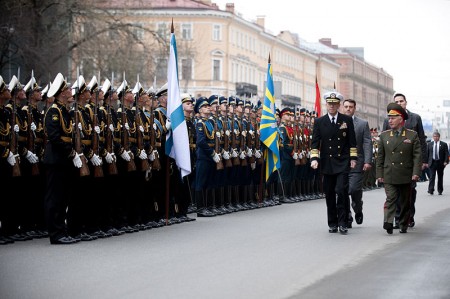 Anti-American sentiment here is growing as Russia responds to Western sanctions over Ukraine, and that is worrying expats and foreigners in this country.
Russian President Vladimir Putin signed a controversial law this week making it a criminal offense to fail to report dual citizenship. It's a bid to keep track of potential foreign agents. Russian citizens who also hold a U.S. passport or one from another country have 60 days to notify the Federal Migration Service of their status or face a fine of nearly $6,000.
A survey published Thursday by the Levada Center, an independent pollster, shows that 71% of Russians view the United States "badly" or "very badly" — the highest in more than 20 years, with more positive attitudes registered during the Soviet era.
(Read the rest of the story here…)