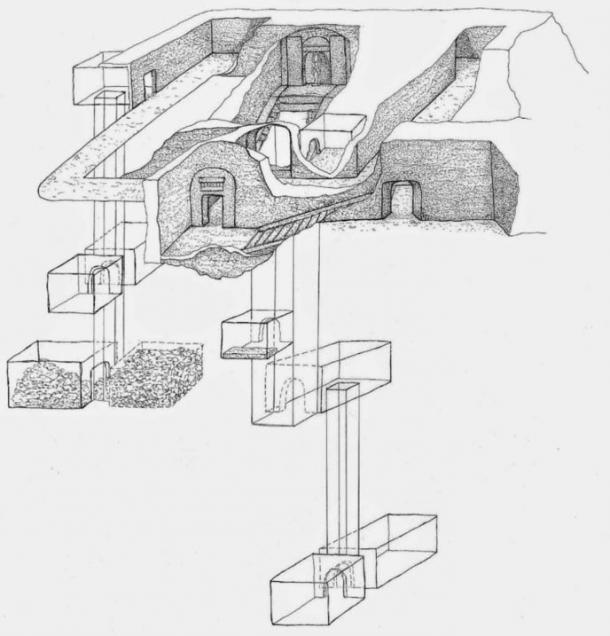 A Spanish-Italian archaeological team, in cooperation with the Egyptian Ministry of Antiquities, has made an incredible discovery in the necropolis of Sheikh Abd el-Qurna, on the West Bank at Thebes, Egypt – an enormous ancient reproduction of the mythical Tomb of Osiris as described by Egyptian legend, complete with multiple shafts and chambers. Inside the tomb complex, researchers found a carving of Osiris and a room with a wall relief depicting a demon holding knives.
According to the Spanish news agency EFE, the tomb embodies all the features of the tomb of Osiris, as told in ancient Egyptian legends, and is a smaller version of the design of the Osireion, built under Egyptian pharaoh Seti I in the city of Abydos, Luxor. Researchers believe the tomb complex dates back to the 25th dynasty (760 – 656 BC) or 26th dynasty (672 – 525 BC), based on a comparison to similar tombs that contain Osirian elements.
The complex consists of a large hall supported by five pillars. RTVE describes the structure as having a staircase from the north wall of the main room, leading down to the funerary complex, where there is a carving of Osiris, god of the dead, in the middle of a central vaulted temple.
(Read the rest of the story here…)