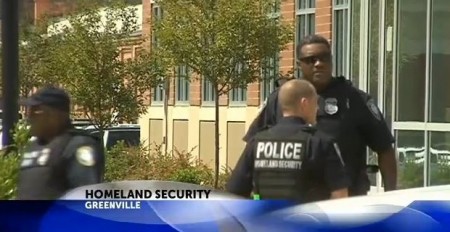 Armed Homeland Security agents are now conducting "community outreach" programs based around maintaining a visible presence in order to "let people know they're in the area."
News channel WNCT 9 received calls from alarmed residents in response to reports of numerous DHS vehicles parked outside a bankruptcy court in Greenville, North Carolina. However, the "heavy presence" was not because of any specific threat associated with the building.
DHS officials told the station that armed Homeland Security agents were out in full force "as part of their community outreach to let people know that they are in the area."
The feds were also present in order to remind people about the DHS' "See Something, Say Something" domestic snitch program.
Greenville, NC | News | Weather | Sports – WNCT.com
(Read the rest of the story here…)