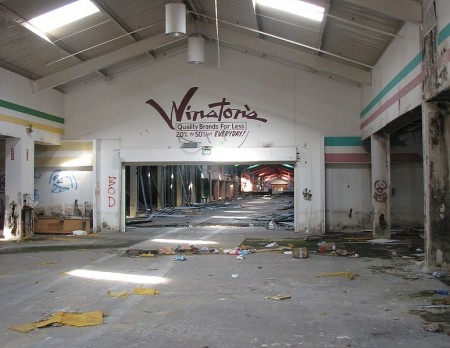 "It's the human decay that troubles me the most," says photographer Seph Lawless.
Lawless' new book, "Black Friday" displays his photographs of malls in the Rust Belt states of Ohio and Michigan.
He calls his project an "autopsy of America."
"The most bizarre was seeing gun shots all over one mall," he said, remembering his visit to Rolling Acres Mall in Ohio. "Shattered glass sky lights and store fronts."
Retail analysts can't say how many malls have failed. But they do know that only two new malls have been built in the past eight years.
"That tells you where the malls are going: nowhere," said Howard Davidowitz, chairman of retail consulting and investment banking firm Davidowitz & Associates, Inc. He believes that half the nation's 1,500 malls will fail in the next 20 years.
(Read the rest of the story here…)