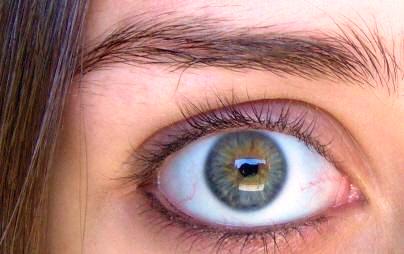 Sometimes I wish I could just passively accept what my government monarchs and their mainstream media mouthpieces feed me on a daily basis. Why do I have to question everything I'm told? Life would be much simpler and I could concentrate on more important things like the size of Kim Kardashian's ass, why the Honey Boo Boo show was canceled, the Victoria Secret Fashion Show, whether I'll get a better deal on Chinese slave labor produced crap on Black Thanksgiving, Black Friday, or Cyber Monday, fantasy football league standings, the latest NFL player to knockout their woman and get reinstated, Obama's latest racial healing plan, which Clinton or Bush will be our next figurehead president, or the latest fake rape story from Rolling Stone. The willfully ignorant masses, dumbed down by government education, lured into obesity by corporate toxic packaged sludge disguised as food products, manipulated, controlled and molded by an unseen governing class of rich men, and kept docile through never ending corporate media propaganda, are nothing but pawns to the arrogant sociopathic pricks pulling the wires in this corporate fascist empire of debt.
I'm sure my blood pressure would be lower and my mood better if I just accepted everything I was told by my wise, sagacious, Ivy League educated, obscenely wealthy rulers as the unequivocal truth. Why should I doubt these noble, well intentioned, champions of the common folk? They've never misled us before. They would never attempt to use two highly publicized deaths as a lever to keep black people and white people fighting each other and not realizing all races are now living in a militarized police surveillance state supported by the one Party. They would never use their complete control over the financial, political, judicial, and media organisms to convince the masses that voting for one of their hand selected red or blue options will ever actually change anything. They would never engineer the overthrow of a democratically elected government, cover up the shooting down of an airliner, and attempt to blame their crimes on the leader of a nuclear power in their efforts to retain a teetering global empire. They would never overthrow or wage economic warfare on countries that don't toe the line regarding the continued dominance of the petrodollar in global commerce.
Sadly, I'm cursed with a mind that questions everything and trusts no one in authority or associated with the status quo. It's the reason I don't read newspapers or watch mainstream media television entertainment propaganda, disguised as news. It's the reason I will never vote in a national election again. The lesser of two evils is still evil. I'm skeptical of every piece of data fed to the sheep by the government apparatchiks working for the state. The faux journalists being paid millions by one of the six corporations controlling the media and dependent upon the government, Wall Street bankers, and mega-corporations for their advertising revenues regurgitate whatever they are told by those pulling the purse strings. The mainstream media are nothing but propaganda peddlers for the Deep State and truth telling is prohibited in their world of deception, debt, and denial. Their job is to sustain, enhance, and further enrich the status quo by engineering consent through what they report and what they do not report. The true ruling powers who operate in the shadows behind the scenes are men of power, wealth, status and education who truly believe they are better equipped to consciously manage and manipulate the public mind to achieve their ends.
(Read the rest of the story here…)