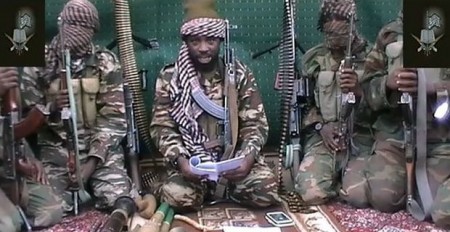 Suspected Islamist Boko Haram fighters have abducted dozens of boys and men in a raid on a remote village in northeast Nigeria, loading them onto trucks and driving them off, witnesses who fled the violence said on Friday.
The kidnappings came four months after Boko Haram, which is fighting to reinstate a medieval Islamic caliphate in religiously mixed Nigeria, abducted more than 200 schoolgirls from the village of Chibok. They are still missing.
Several witnesses who fled after Sunday's raid on Doron Baga, a sandy fishing village near the shores of Lake Chad, said militants clothed in military and police uniforms had burned several houses and that 97 people were unaccounted for.
"They left no men or boys in the place; only young children, girls and women," said Halima Adamu, sobbing softly and looking exhausted after a 180 km (110 mile) road trip on the back of a truck to Maiduguri, capital of the northeastern state of Borno.
(Read the rest of the story here…)