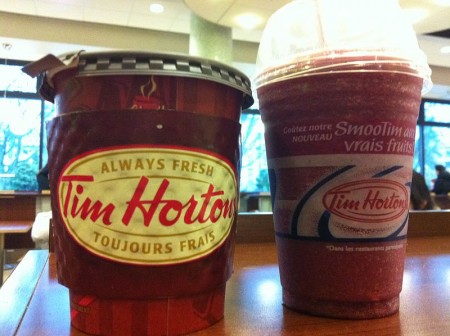 Burger King announced that it has reached a deal to buy Canadian doughnut chain Tim Hortons and base itself in Canada, a controversial transaction that raises questions about business taxes and corporate patriotism.
The deal is the latest example of a U.S. company buying a foreign company and moving its legal home to that of the company it is acquiring. Typically that move allows a company to pay corporate taxes at a lower rate, though Burger King officials insist that's not the case here.
Burger King said Canada is where it will have 80% of its outlets once the deal to add Tim Hortons (THI) is complete. Overall, it expects about two-thirds of its revenue to come from Canada, one-fifth from the United States and the rest from overseas locations.
Burger King executives denied that lower tax rates were the motivation behind the deal. They said Burger King already pays a tax rate in the mid- to high-20% range, which they said is largely consistent with Canadian tax rates.
(Read the rest of the story here…)