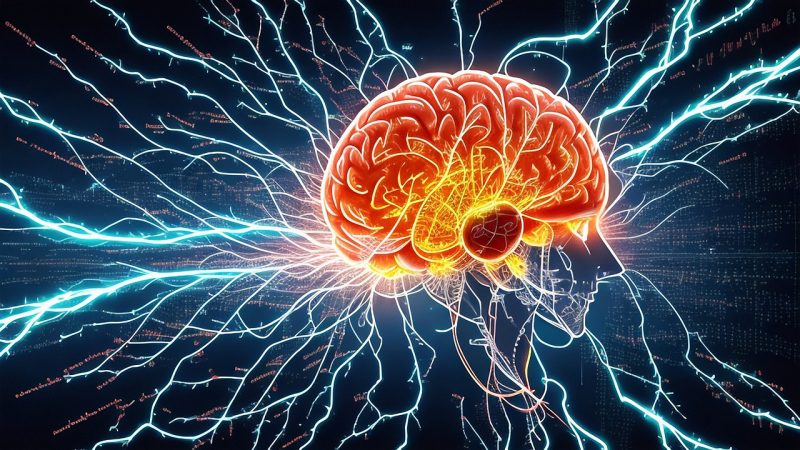 Our adversaries have been developing extremely sophisticated weapons that the world has never seen before and that we have no way to defend against.  In this article, I want to focus on the "neurostrike weapons" that China is now able to deploy.  According to a shocking 12 page report that was just released, the Chinese now possess the ability to attack or control human brains using direct energy weapons.  According to the Washington Times, such weapons have been designed "to disrupt brain functions and influence government leaders or entire populations"…
China's People's Liberation Army is developing high-technology weapons designed to disrupt brain functions and influence government leaders or entire populations, according to a report by three open-source intelligence analysts.

The weapons can be used to directly attack or control brains using microwave or other directed energy weapons in handheld guns or larger weapons firing electromagnetic beams, adding that the danger of China's brain warfare weapons prior to or during a conflict is no longer theoretical.
If this report is accurate, that means that the Chinese already have the ability to target specific individuals with neurostrike weapons, and they also have larger delivery systems that can affect vast numbers of people.
The report is entitled "Enumerating, Targeting and Collapsing the Chinese Communist Party's Neurostrike Program", and it unequivocally declares that the Chinese have "established themselves as world leaders in the development of neurostrike weapons"…
"Unknown to many, the Chinese Communist Party (CCP) and its People's Liberation Army (PLA) have established themselves as world leaders in the development of neurostrike weapons," according to the 12-page report, "Enumerating, Targeting and Collapsing the Chinese Communist Party's Neurostrike Program." The Washington Times obtained a copy of the study.

The U.S. Commerce Department in December 2021 imposed sanctions on China's Academy of Military Medical Sciences and 11 related entities the department said were using "biotechnology processes to support Chinese military end-uses and end-users, to include purported brain-control weaponry."
The realization that China has such weapons should deeply alarm all of us.
But could it also be possible that the Chinese or someone else may already be using such weapons?
In recent years, U.S. diplomatic personnel have experienced severe "neurological issues" again and again, and right now the leading theory is that they are being attacked by electromagnetic weapons…
In late 2016, a year after the United States government re-established diplomatic ties with Cuba, staff at the U.S. embassy in Havana started reporting unusual illnesses. The symptoms included "head pressure or vibration, dizziness, followed in some cases by tinnitus, visual problems, vertigo, and cognitive difficulties." The symptoms were sometimes preceded by a loud noise and pain.

Since then, U.S. diplomatic personnel and their families have reported at least two hundred cases of what came to be known as "Havana syndrome," with "attacks" reported in Austria, Australia, Colombia, Georgia, Kyrgyzstan, Poland, Russia, Serbia, Taiwan, and Uzbekistan.

Some of those affected have had only brief symptoms, while others reported serious neurological issues that impacted work, sleep, and daily living. The syndrome has variously been attributed to tropical crickets, the Zika virus, and even "mass hysteria," but because employees of the U.S. government have been the majority of those reporting symptoms, the leading theory is that it is caused by a clandestine attack with an electromagnetic weapon.
If the Chinese are not the ones attacking U.S. personnel, could it be the Russians?
Have they also developed neurostrike weapons?
Or could it potentially be someone else?
I don't know.
But what we do know is that neurostrike weapons have become very important to the Chinese.  In fact, this new 12 page report that was just released says that China considers such weapons to be "a core component of its asymmetric warfare strategy against the United States"…
The study was written by Ryan Clarke, a senior fellow at the East Asian Institute of the National University of Singapore; Xiaoxu Sean Lin, a former Army microbiologist now with Feitan College; and L.J. Eads, a former Air Force intelligence officer and current specialist in artificial intelligence for the U.S. intelligence community. The three authors write that China's leadership "views neurostrike and psychological warfare as a core component of its asymmetric warfare strategy against the United States and its allies in the Indo-Pacific."
In recent months, there has been a lot of talk about a potential war between the United States and China.
But before we jump into such a war, we should evaluate whether we are capable of fighting it.
As a result of shipping so much ammunition to Ukraine, our stockpiles are extremely low right now.  This is something that retired Lt. Col. Tony Shaffer discussed with Jack Posobiec during a recent interview…
"Jack, those are both supposed to be there for the purposes of our military forces showing up at a location, being able to draw rapidly and have at least 30 days of weapons available to go fully into combat. Forty-one draws is not a good thing, because when, in fact, I think it's closer to 50. They've only acknowledged 31. I think they've drawn to the point where we basically have no war time stock left, and that's a dangerous position for us to be in when we, if we're actually thinking about trying to challenge the Chinese if something happens in Taiwan, there's other things that could happen in the Middle East."

"I think we're at a very dangerous time, and my concern, our concern, should be always can we provide the men and women of the American military sufficient military force and ammunition to prevail. And I'm skeptical at this point."
Our leaders never should have allowed this to happen.
We now find ourselves at a strategic disadvantage, and if the Chinese suddenly invade Taiwan we will be totally unprepared.
The good news is that I don't think China will invade Taiwan before the Taiwanese presidential election in January.
But if that election does not go the way that China wants, I think that an invasion will be very much on the table in 2024.
We live in a time of wars and rumors of wars, and if our leaders aren't extremely careful we could find ourselves fighting multiple major conflicts simultaneously.
China, Russia, North Korea and our other adversaries have been preparing to tangle with us for a very long time.
Meanwhile, our military has become extremely good at holding diversity seminars and organizing pride marches.
So let us hope for peace, because the U.S. military is definitely not ready for war.
Michael's new book entitled "End Times" is now available in paperback and for the Kindle on Amazon.com, and you can check out his new Substack newsletter right here.
About the Author: My name is Michael and my brand new book entitled "End Times" is now available on Amazon.com.  In addition to my new book I have written six other books that are available on Amazon.com including "7 Year Apocalypse", "Lost Prophecies Of The Future Of America", "The Beginning Of The End", and "Living A Life That Really Matters". (#CommissionsEarned)  When you purchase any of these books you help to support the work that I am doing, and one way that you can really help is by sending copies as gifts to family and friends.  Time is short, and I need help getting these warnings into the hands of as many people as possible.  I have also started a brand new Substack newsletter, and I encourage you to subscribe so that you won't miss any of the latest updates.  I have published thousands of articles on The Economic Collapse Blog, End Of The American Dream and The Most Important News, and the articles that I publish on those sites are republished on dozens of other prominent websites all over the globe.  I always freely and happily allow others to republish my articles on their own websites, but I also ask that they include this "About the Author" section with each article.  The material contained in this article is for general information purposes only, and readers should consult licensed professionals before making any legal, business, financial or health decisions.  I encourage you to follow me on social media on Facebook and Twitter, and any way that you can share these articles with others is definitely a great help.  These are such troubled times, and people need hope.  John 3:16 tells us about the hope that God has given us through Jesus Christ: "For God so loved the world, that he gave his only begotten Son, that whosoever believeth in him should not perish, but have everlasting life."  If you have not already done so, I strongly urge you to invite Jesus Christ to be your Lord and Savior today.