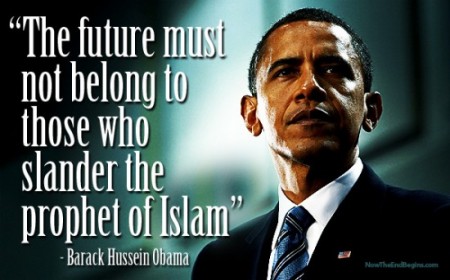 According to the former CIA operative, President Obama's plan for the Middle East is just what Osama bin Laden wanted: removing U.S. troops and putting the jihadis in power.
Lopez spent two decades in the field as a CIA operations officer; was an instructor for military intelligence and special forces students; has been a consultant, intelligence analyst and researcher within the defense sector; and has published two books on Iran. She currently manages the counterjihad and Shariah programs at the Center for Security Policy, run by Frank Gaffney, former assistant secretary of defense for international security policy during the Reagan administration.
Lopez told WND she sees a pattern in Obama's actions, or inaction, that reveals his blueprint for the Middle East and Northern Africa is to let the warring jihadi factions, the Sunnis and the Shiites, divide the region into two spheres of influence, and for the U.S. to withdraw.
"The administration's plan, I believe, is to remove American power and influence, including military forces, from Islamic lands," Lopez asserted.
When WND remarked that was just what Osama bin Laden had demanded, Lopez pointed out that is the aim of all jihadis, "Because that is what Islam demands, that foreign forces be kicked out of Islamic lands."
(Read the rest of the story here…)