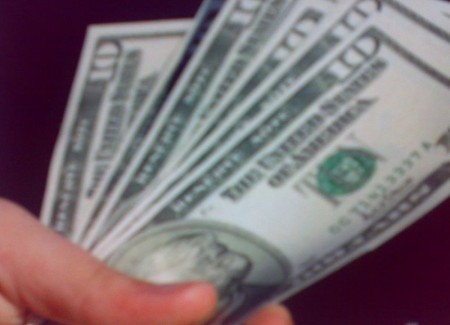 Americans' self-reports of daily spending fell back slightly in June, averaging $91 for the month. This is down slightly from a six-year high of $98 in May, but is similar to the $90 average found in June 2013.
These figures are based on Gallup Daily tracking interviews throughout June with more than 15,000 Americans. The poll asks Americans to report the total amount they spent "yesterday" in stores, gas stations, restaurants, or online — not counting home and vehicle purchases, or normal monthly bills — and gives an indication of discretionary spending.
This $91 figure for June suggests a mixed bag for the economy. While it represents a much higher level of consumer spending than the $60 to $70 averages found for much of 2009 to 2012, it also represents the first decline in the monthly average since January of this year.
While Americans' self-reported spending in June was generally on par or lower than their average May spending, this month's $7 drop is one of the largest recorded by Gallup during this time of year since 2008, when June spending fell by $10. The June 2008 spending average of $104 is still the highest average for that month in Gallup's six-year trend.
(Read the rest of the story here…)