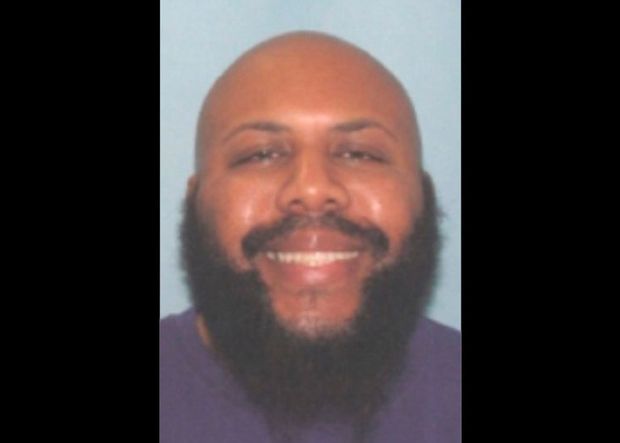 Most Americans have seemingly convinced themselves that as a society we will never pay a great price for going into so much debt and that we will never pay a great price for the horrendous crimes against humanity that we are committing on a daily basis. If you don't understand what I am talking about, just keep reading the rest of this article. Just as there are consequences for our actions individually, so there are also consequences for our actions as a society. And although our national day of reckoning has been put off for quite some time, when it does finally arrive the pain is going to be absolutely unimaginable.
Just recently, I was astounded to learn that the total amount of credit card debt in the United States has crossed the trillion dollar mark. It boggles my mind that so many Americans could be so foolish, because credit card debt is one of the worst forms of debt in existence, and financial experts all over the country have spent an extraordinary amount of time and energy trying to get this message across to people.
But even though people know that going into credit card debt is bad, they just keep on doing it anyway. We have become a "buy now, pay later" society that gives very little consideration to long-term consequences.
On a national level, we are now nearly 20 trillion dollars in debt, and a historic showdown over government spending and debt threatens to absolutely paralyze the federal government at the end of this month. At this point many believe that it will be virtually impossible for Congress to avoid a government shutdown on April 29th, and once it begins Donald Trump's entire agenda will come to a complete and total crashing halt until the crisis is resolved. The following comes from David Stockman…
In the meanwhile, everything else — health care reform, tax cuts, infrastructure — will become backed-up in an endless queue of legislative impossibilities. Accordingly, there will be no big tax cut in 2017 or even next year. For all practical purposes Uncle Sam is broke and his elected managers are paralyzed.

The Treasury will be out of cash and up against a hard stop debt limit of $19.8 trillion in a matter of months. But long before that there will be a taste of the Shutdown Syndrome on April 28 owing to the accumulating number of "poison pill" "riders" to the CR.

These include the virtual certainty of riders to the House bill to "defund" Planned Parenthood and sanctuary cities. Other extraneous amendments will also possibly include funds demanded by the White House to start the Mexican Wall, enhance deportations and fund some of Trump's $54 billion defense increase.
I am so glad that Stockman mentioned Planned Parenthood, because the decision whether or not to continue funding Planned Parenthood is going to be one of the central issues of this upcoming crisis.
Currently, the U.S. government gives Planned Parenthood roughly $500,000,000 a year. By law, none of that money is supposed to be used to provide abortions, but everyone knows what the real deal is.
Some Planned Parenthood clinics do provide other services, but at the end of the day Planned Parenthood's core business is abortion. In fact, since Roe v. Wade was decided in 1973 they have killed far more babies than anyone else in the United States by a very wide margin.
And for decades, the U.S. government has been the number one source of funding for Planned Parenthood. In fact, there are questions as to whether or not Planned Parenthood would be able to continue as a viable business without money from the federal government.
Over the years, when members of Congress have voted to shower Planned Parenthood with hundreds of millions of dollars a year, they have not done it in the heat of the moment. Rather, their votes have been the result of cold, calculated decision-making processes.
In other words, the members of Congress that have been voting to keep funding Planned Parenthood year after year have the blood of millions of dead children on their hands, and there is very little difference between them and Facebook killer Steve Stephens.
When Stephens broadcast the cold-hearted murder of a 74-year-old man on Facebook on Sunday, he instantly became a worldwide celebrity. And even though most people in the country have now seen his face, he continues to somehow elude authorities.
What Stephens has done is absolutely horrific, and when he is finally caught he will pay greatly for his crimes.
Just like Stephens, America is on the run today. We keep thinking that we will never have to pay a price for the tens of millions of children that we have killed, and our government continues to fund the slaughtering of the innocents that goes on every single day in this nation.
But now Congress is going to be given one more chance to make the right decision.
The Republicans have control of the White House, the Senate and the House of Representatives. They have the power to defund Planned Parenthood, but it is going to take a tremendous amount of resolve.
That is because under the current rules it is going to take 60 votes to get a spending agreement through the Senate, and so the Republicans will need at least 8 Democratic votes to get any bill to Trump's desk.
Sadly, the Democrats are pledging to stretch out a government shutdown indefinitely if Republicans try to defund Planned Parenthood.
So what will the Republicans do? Well, they could change the rules in the Senate to require only a simple majority vote on spending bills, and that would essentially be the "thermonuclear option".
Or they could give in, but if they do that it would likely mean that Planned Parenthood will never be defunded, because the Republicans will never have a better opportunity than they do right now.
And I have a feeling that is what is going to happen. I have a feeling that the Republicans are going to give in at some point and agree to keep giving Planned Parenthood half a billion dollars a year.
If that is indeed what happens, both the Democrats and the Republicans that help pass such a bill will be cold-blooded killers just like Facebook killer Steve Stephens, only those Democrats and those Republicans will have far more blood on their hands than Stephens does.
Most people do not realize this, but without a doubt this is one of the most critical moments in modern American history. And if the funding of Planned Parenthood continues, I have a feeling that is going to mean that our national day of reckoning is much closer than most people would dare to imagine.
If we do not stop what we are doing, someday our crimes will catch up to us, and the debt that we will owe at that point will be far beyond what we can bear to pay.
(Originally published on The Economic Collapse Blog)