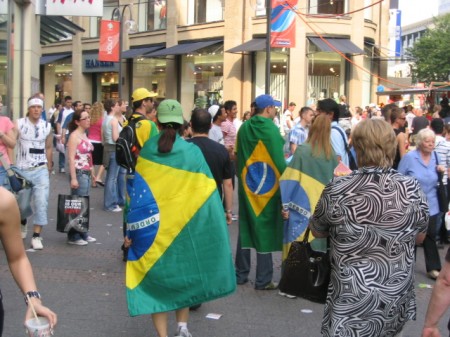 Crime in Rio de Janeiro was on the rise in the months leading up to the World Cup with muggings in the famous Copacabana area rising 60 percent. Official statistics won't be out for months, but the United States embassy, among others, warned its citizens before the World Cup about robberies on city buses, in banks and at cash machines.
Brazil has 15 of the world's most dangerous 50 cities on a list compiled by the Mexico-based Citizen Council for Public Safety and Criminal Justice. Rio state governor Luiz Fernando Pezao has characterized Rio's crime fight as "a war."
"At these big events, everyone comes prepared — the criminals too," said Jennifer McGowan, a spokeswoman for credit card company, Visa, in Sao Paulo.
(Read the rest of the story here…)