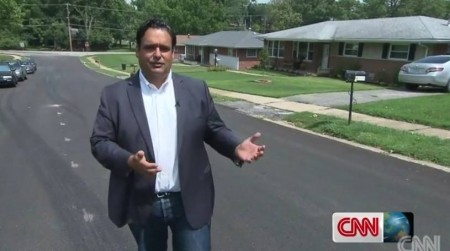 Is the media trying to get Ferguson police office Darren Wilson lynched?
CNN broadcast a report Friday that showed the house, including the street number, of the Ferguson police officer who police say shot Mike Brown. The officer has been in hiding due to death threats since the shooting last Saturday. His name, Darren Wilson, was just released Friday morning.
Another news outlet apologized for broadcasting video of Wilson's home while others have virtually drawn a map to Wilson's house for those bent on vengeance.
Yahoo News named the community Wilson where Wilson resides and published a photograph of the officer.
The UK Daily Mail also named the community, posted photos of the officer and gave a description of the house.
USA Today also named the community and reported a local police presence.
The Washington Post named the street where Wilson lives.
(Read the rest of the story here…)