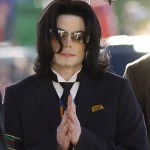 The most important news for Wednesday, July 1st, 2009…..
According to WorldNetDaily, Gospel superstar Andrae Crouch and his twin sister, Sandra, met with Michael Jackson twice just weeks before his death.  However, contrary to rumors circulating on the Internet, there was no specific "sinners prayer" prayed during those encounters, although there was praying and singing that took place.  So is Michael Jackson now a Christian?  Only God knows at this point. 
The U.S. private sector lost 473,000 more jobs in June.  How is the U.S. economy going to recover if it keeps losing half a million jobs per month?
That state of California has been unable to resolve their massive budget crisis, and they are getting ready to issue IOUs to those that they owe money to.
The city of Buenos Aires in Argentina has declared a swine flu emergency.
It looks like the next swine flu vaccine is going to be DNA-based.  Yikes!
While swine flu has been getting most of the media attention, the truth is that the H3N8 dog flu is hitting a number of areas in the U.S. really hard.
Could the gas tax be replaced with a by-the-mile road tax?
One local news station has discovered that an alarming number of U.S. troops are having very severe reactions to many of the vaccines they receive in preparation for going overseas.
U.S. scientists now say that the long-range rocket that North Korea launched in April could be converted into a ballistic missile that could theoretically hit half the United States with a substantial payload.
As North Korea continues to stockpile weapons, millions of North Koreans face hunger and worsening malnutrition.
Barack Obama became the first president to host a White House ceremony celebrating "gay pride" on Monday.
Top trends forecaster Gerald Celente is predicting that the cap and trade bill along with all of the other financial insanity that has been going on is going to create an "Obamagedon".
Reserachers in the U.K. have found that vegetarians were 12 percent less likely to contract cancer than their meat eating counterparts.
Citigroup has sharply increased interest rates on millions of credit card accounts just months before curbs on such increases come into effect.
An openly homosexual Duke University official was arrested Wednesday after he invited an undercover police officer to take advantage of his 5-year-old adopted African American son, whom he had adopted with his male partner.
Scientists have discovered that a single mega-colony of ants has colonized much of the world.
Lastly, one Miami doctor has been sentenced to eight years in prison after admitting he fraudulently prescribed HIV therapy for Medicare patients who did not need it and raked in millions of dollars from the government by doing so.