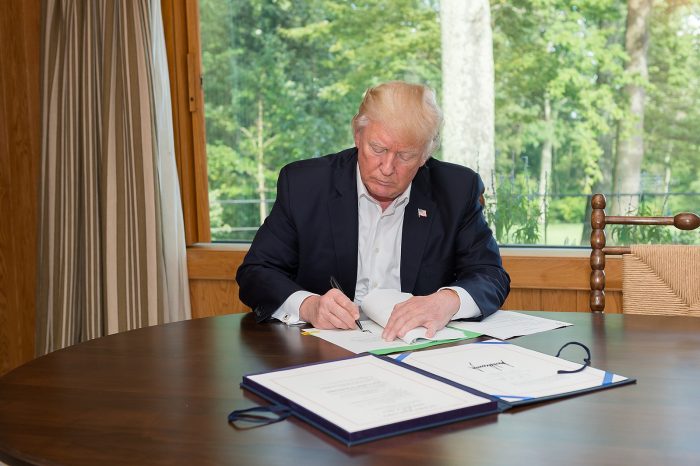 In a stunning development, President Trump has just signed an executive order that ends the practice of separating families that are apprehended while entering the U.S. illegally…
President Donald Trump, facing a national outcry, signed an executive order Wednesday designed to keep migrant families together at the U.S.-Mexico border, abandoning his earlier claim that the crisis was caused by an iron-clad law and not a policy that he could reverse.

The order was drafted by Homeland Security Secretary Kirstjen Nielsen and directs her department to keep families together after they are detained crossing the border illegally.
But President Trump made it very clear that the "zero tolerance" policy will continue and border security will continue to be strengthened…
Trump said he will not end the administration's "zero tolerance" policy of criminally prosecuting every adult who crosses U.S. borders illegally, including those seeking asylum. The White House also will keep pressure on Congress to pass legislation that meets Trump's goals of halting the separation practice, funding his proposed border wall and limiting legal immigration.

"We're keeping families together and this will solve that problem. At the same time we are keeping a very powerful border and there continues to be a zero tolerance," Trump told reporters before he signed the order.
It takes a lot to admit that you were wrong, and it also really says something when someone takes action to fix a mistake.
All of us should applaud President Trump for doing the right thing in this case, because separating those families was not how our country should be operating.