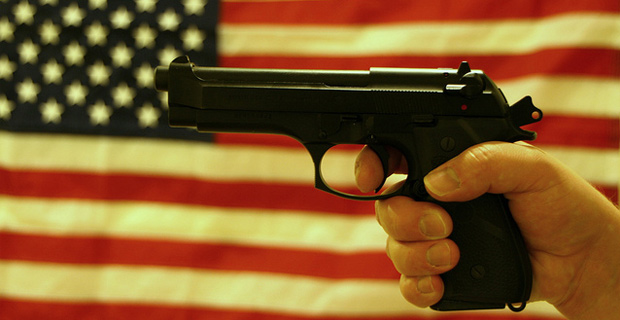 The unidentified man, hailed by witnesses as a hero, was driving along a road in the city of Southlake near Dallas, Texas, when he saw suspect MacMichael Nwaiwu, 28, attacking the female passenger on Friday.
He then pulled over, stepped out of the driver's side door and held up his weapon to the red car on the other side of the road.
Video footage captured by witness Lindsey Bryant on her cell phone shows Nwaiwu stepping out of the vehicle and holding his hands up.
She was sitting on a nearby intersection when she started filming and asked her sister Mistina Donald to call 911.
(Read the rest of the story here…)