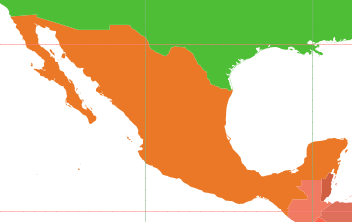 The hole is at least 50 feet wide, with rocky edges that veer straight down. The bottom is so deep, it's shrouded in complete darkness. Locals in this tiny village, tucked between the mountains in the central Mexican state of Michoacán, call it the Barranco del Manguito, the Gorge of the Mango. According to Rubén, the 34-year-old man who drove me here, the pit harbors a dark secret. He says it's a narcofosa, a makeshift grave where drug traffickers dump the bodies of their victims.
"Several years ago, members of a local drug gang dumped an entire family here," says Rubén, who asked that we not use his real name. "They were five or six people. They killed them over a drug deal gone wrong. They put their bodies in a pickup truck and pushed the whole thing down the hole. There could be other bodies, too. They always use places like this. It's perfect, because no one even thinks of looking for bodies here."
Though the hole is too deep, and its sides to steep for us to personally verify Rubén's story, he does know the area and the local underworld. Before a wave of violence scared him into retirement, he worked as a driver and marijuana farmer for La Familia Michoacana, a now-defunct drug cartel that terrorized the region between 2006 and 2010.
(Read the rest of the story here…)