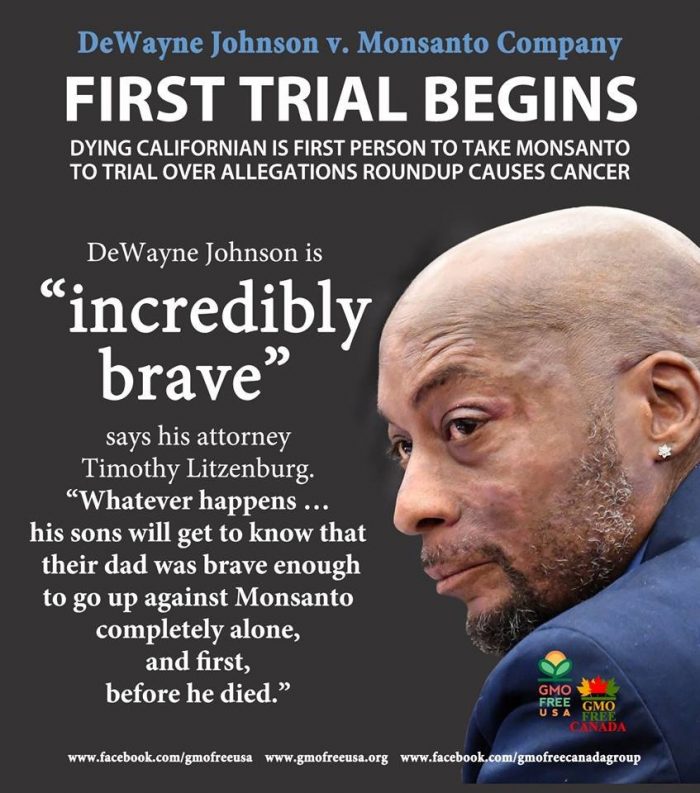 (New Vision) A California groundskeeper dying of cancer is slated to testify Monday before jurors hearing evidence in his lawsuit blaming Monsanto weed killer Roundup for his terminal illness.
The first-of-its-kind trial pitting 46-year-old Dewayne Johnson against the agrichemical colossus is expected to last into August.
"For the past 40 years, Monsanto has known the primary ingredient in Roundup can produce tumors in lab animals," Johnson's attorney Brent Wisner said during opening remarks to jurors.
A California man dying of cancer just appeared in court, claiming a popular weed killer made him sick. Dewayne Johnson is suing Monsanto, the maker of Roundup. He blames his 2014 cancer diagnosis on Roundup's active ingredient, glyphosate: pic.twitter.com/m0J2JctGm8

— CBS News (@CBSNews) June 19, 2018