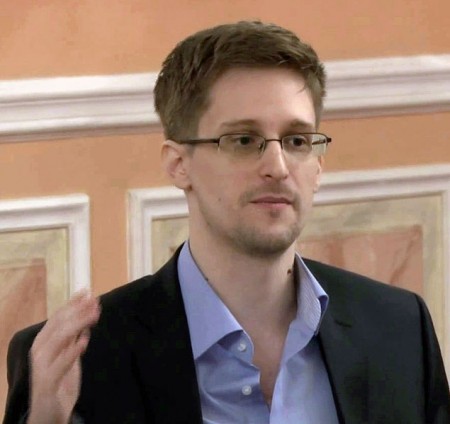 During the seven hours of interview, Snowden:
• Said if he ended up in US detention in Guantánamo Bay he could live with it.
• Offered rare glimpses into his daily life in Russia, insisting that, contrary to reports that he is depressed, he is not sad and does not have any regrets. He rejected various conspiracy theories surrounding him, describing as "bullshit" suggestions he is a Russian spy.
• Said that, contrary to a claim he works for a Russian organisation, he was independently secure, living on savings, and money from awards and speeches he has delivered online round the world.
• Made a startling claim that a culture exists within the NSA in which, during surveillance, nude photographs picked up of people in "sexually compromising" situations are routinely passed around.
• Spoke at length about his future, which seems destined to be spent in Russia for the foreseeable future after expressing disappointment over the failure of western European governments to offer him a home.
• Said he was holding out for a jury trial in the US rather a judge-only one, hopeful that it would be hard to find 12 jurors who would convict him if he was charged with an offence to which there was a public interest defence. Negotiations with the US government on a return to his country appear to be stalled.
(Read the rest of the story here…)