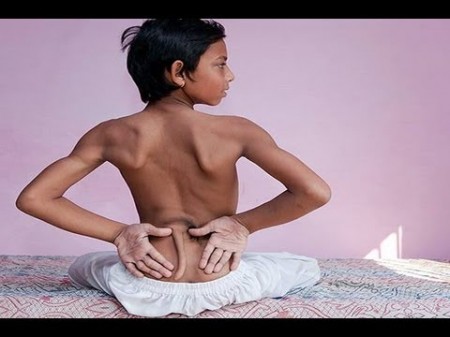 Arshid Ali Khan, 13, has become a divine symbol in the state of Punjab.
Locals have hailed him a reincarnation of the Hindu monkey god Hanuman – and refer to him as Balaji.
However, Arshid has to use a wheelchair and he is considering having the 'tail' removed.
He said: 'This tail has been given to me by God. I am worshipped because I pray to god and the wishes of people come true.
(Read the rest of the story here…)