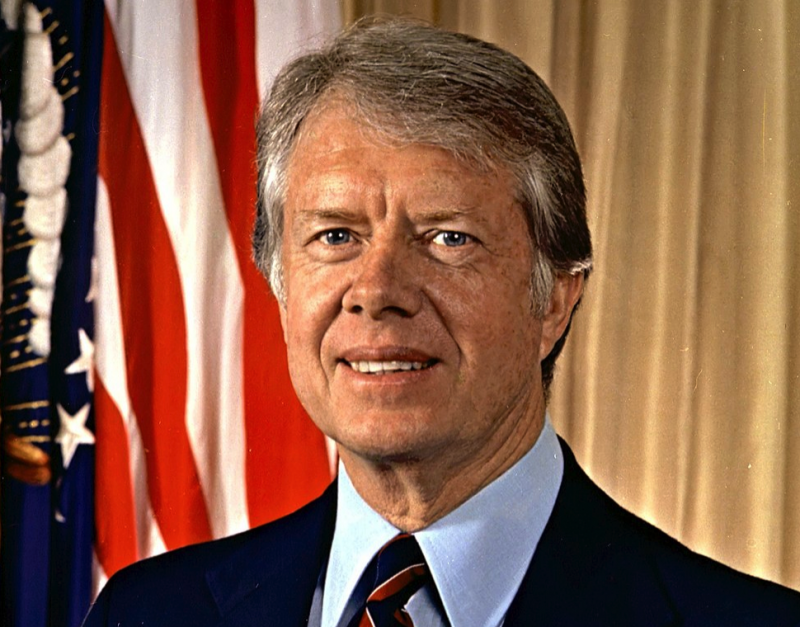 If you are too young to have been alive during the 1970s, you might want to read up on that decade, because current economic conditions are starting to become eerily similar to what we experienced back then.  In the 1970s, an energy crisis caused tremendously long lines at gas stations all over the country.  In 2021, we don't have a shortage of gasoline, but shortages of other key products are starting to cause very serious problems.  In fact, as you will see below, even the Biden administration is publicly admitting that there will be "supply chain disruptions" in the months ahead.  The 1970s also featured extremely painful inflation, and I certainly don't need to tell you that prices have been rising very aggressively lately.  In fact, Bloomberg is using the term "skyrocketing" to describe the "upward trajectory" of commodity prices…
The prices of raw materials used to make almost everything are skyrocketing, and the upward trajectory looks set to continue as the world economy roars back to life.

From steel and copper to corn and lumber, commodities started 2021 with a bang, surging to levels not seen for years. The rally threatens to raise the cost of goods from the lunchtime sandwich to gleaming skyscrapers. It's also lit the fuse on the massive reflation trade that's gripped markets this year and pushed up inflation expectations. With the U.S. economy pumped up on fiscal stimulus, and Europe's economy starting to reopen as its vaccination rollout gets into gear, there's little reason to expect a change in direction.
Over the past year, the Federal Reserve has pumped more money into the financial system than ever before, and the U.S. government has been on a wild spending spree that makes Zimbabwe look fiscally conservative.
It was inevitable that this was going to cause rampant inflation, but the numbers that we are starting to see are so crazy they are difficult to believe.  A couple weeks ago, Charlie Bilello posted a summary of how commodity prices have changed over the past year…
Lumber: +265%
WTI Crude: +210%
Gasoline: +182%
Brent Crude +163%
Heating Oil: +107%
Corn: +84%
Copper: +83%
Soybeans: +72%
Silver: +65%
Sugar: +59%
Cotton: +54%
Platinum: +52%
Natural Gas: +43%
Palladium: +32%
Wheat: +19%
Coffee: +13%
At this point, nobody can deny what is happening, and even the Biden administration is admitting that there will be "supply chain disruptions" and "transitory increases in prices"…
Council of Economic Advisers chair Cecilia Rouse said on this week's broadcast of "Fox News Sunday" that they expect to see some "transitory inflation" as America is coming out of the coronavirus pandemic.

Anchor Chris Wallace said, "Can you guarantee with all this spending that we are not going to have a new round of overheating the economy and serious inflation?

Rouse said, "These are very serious concerns, and we know that coming out of an extremely deep recession that there are going to be bumps along the way. We expect that there is going to be supply chain disruptions. That will cause some transitory increases in prices."
Biden administration officials would like for us to believe that this inflationary period will just be "temporary", but exactly how do they plan to achieve that?
Do they have a plan to somehow pull trillions of dollars out of the system?
No, they are planning to borrow and spend trillions more.
In the 1970s, double-digit inflation made headlines for years on end.  Many people believe that we are well on the way to a return to such levels, but according to John Williams of shadowstats.com, we are already there.  In fact, if inflation was still calculated the way that it was back in 1980, we would already be in double-digit territory.
And for certain items, we are already seeing inflation that is off the charts.
For example, the price of corn is up more than 30 percent so far in 2021…
From tortillas to cornbread, some of your favorite corn-based dishes may go up in price late this summer.

Corn has been leading the rally among grain commodities, rising more than 30% in 2021, according to MarketWatch.
Corn is used in hundreds of different products at the grocery store, and so this is going to dramatically affect the food budgets of millions upon millions of American families.
Meanwhile, we continue to see more shortages start to emerge.  Last week, the mainstream media was freaking out over our new nationwide chicken shortage…
A chicken shortage is taking place across the country, much of it fueled by the chicken sandwich craze at fast food chains such as KFC and Bojangles, which are having a hard time keeping up with soaring demand. Experts say February's massive winter storm in Texas also contributed to gaps in the supply chain.
That shortage is supposed to be "temporary", but analysts are warning that the current computer chip shortage could last until 2022.
But despite all of the problems that I just detailed, Americans are increasingly optimistic about the future.
In fact, one recent poll found that a whopping 64 percent of all Americans "are optimistic about the direction of the country"…
President Joe Biden completes his first hundred days in office with a country that is more optimistic about the coming year, according to a new ABC News/Ipsos poll.

Nearly two-thirds of Americans (64%) are optimistic about the direction of the country in the poll, which was conducted by Ipsos in partnership with ABC News using Ipsos' KnowledgePanel.
And Americans are also extremely optimistic about the stock market.  If you can believe it, Americans now have more of their assets invested in the stock market than ever before…
Individual investors are holding more stocks than ever before as major indexes climb to fresh highs. They are also upping the ante by borrowing to magnify their bets or increasingly buying on small dips in the market.

Stockholdings among U.S. households increased to 41% of their total financial assets in April, the highest level on record. That is according to JPMorgan Chase & Co. and Federal Reserve data going back to 1952 that includes 401(k) retirement accounts.
Most Americans seem to believe that happy days are here again, and the stage is set for an immense nationwide emotional meltdown once this "bubble of hope" inevitably bursts.
Anyone that believes that things are going to get better has a fundamental misunderstanding of the times in which we live.
We have just been through the most painful year for the U.S. economy since the Great Depression of the 1930s, and I know that most people would like to see things turn around, but that simply is not going to happen.
Very dark days are ahead, and those that are trusting Joe Biden to save America are going to be bitterly, bitterly disappointed.
***Michael's new book entitled "Lost Prophecies Of The Future Of America" is now available in paperback and for the Kindle on Amazon.***
About the Author: My name is Michael Snyder and my brand new book entitled "Lost Prophecies Of The Future Of America" is now available on Amazon.com.  In addition to my new book, I have written four others that are available on Amazon.com including The Beginning Of The End, Get Prepared Now, and Living A Life That Really Matters. (#CommissionsEarned)  By purchasing the books you help to support the work that my wife and I are doing, and by giving it to others you help to multiply the impact that we are having on people all over the globe.  I have published thousands of articles on The Economic Collapse Blog, End Of The American Dream and The Most Important News, and the articles that I publish on those sites are republished on dozens of other prominent websites all over the globe.  I always freely and happily allow others to republish my articles on their own websites, but I also ask that they include this "About the Author" section with each article.  The material contained in this article is for general information purposes only, and readers should consult licensed professionals before making any legal, business, financial or health decisions.  I encourage you to follow me on social media on Facebook, Twitter and Parler, and any way that you can share these articles with others is a great help.  During these very challenging times, people will need hope more than ever before, and it is our goal to share the gospel of Jesus Christ with as many people as we possibly can.