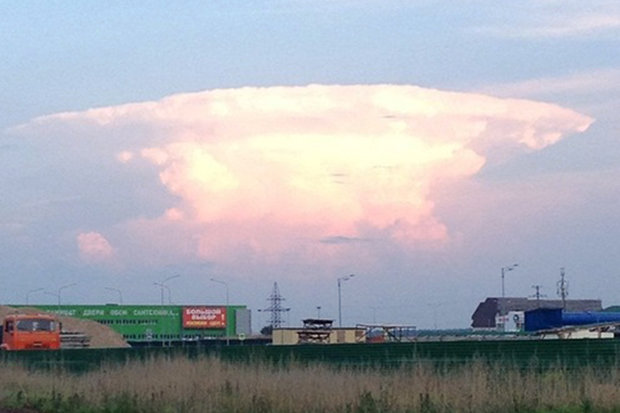 The huge shape floating above homes and businesses sparked widespread panic as people took to social media to find out if the end of the world was coming.
Many in the city of Tyumen in south central Russia believed it was the beginning of a nuclear war.
Photos of the ominous mushroom cloud quickly went viral in Russia.
Alexander Bogdanov posted a photo on Instagram saying: "World War III has begun.
"I photographed it from my window."
(Read the rest of the story here…)