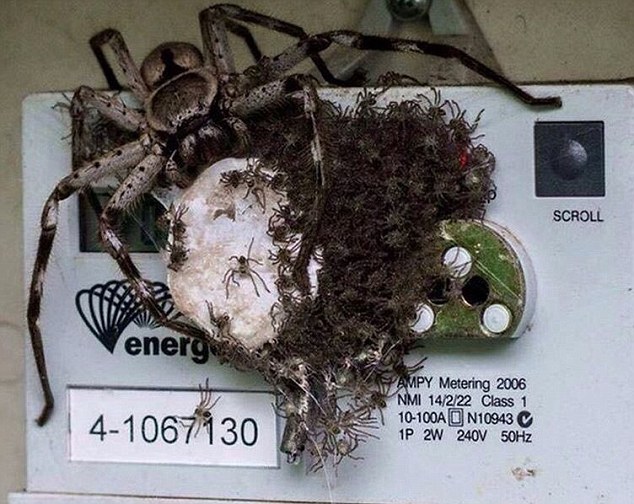 A huge spider and hundreds of its babies have been found nestled on an electricity meter in Queensland.
Members of online forum Reddit reacted with horror after a user posted a photo of the massive creepy crawly at an unknown location in the Sunshine State, accompanied with the caption: 'Energy Australia was unable to read your meter…'
The cream and black coloured spider's long legs covered the meter's digital screen, while its babies surround the dials.
Rentokil Pest Control confirm it's a Wolf Spider, which are venomous with a painful bite but not lethal. Australia enjoys the company of more than 400 sub-species of Wolf Spider.
(Read the rest of the story here…)