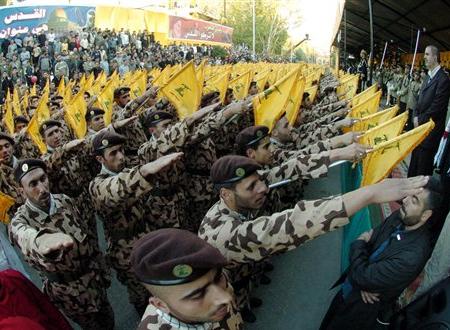 Hamas wants Hezbollah to join the three-week-old conflict with Israel, Musa Abu Marzouk, a senior Hamas official, said in an interview.
Marzouk, who is based in Cairo, told the Russian news agency RIA Novosti on Tuesday that the organization hoped that the Lebanese Shi'ite group would engage Israel from the north.
"We hope the Lebanese front will open and together we will fight against this formation [Israel]," Marzouk said adding, "there's no arguing that Lebanese resistance could mean a lot."
Hezbollah leader Hassan Nasrallah said last week, "We in Hezbollah will be unstinting in all forms of support, assistance and aid that we are able to provide."
"We feel we are true partners with this resistance, a partnership of jihad, brotherhood, hope, pain, sacrifice and fate, because their victory is our victory, and their defeat is our defeat," he said.
(Read the rest of the story here…)