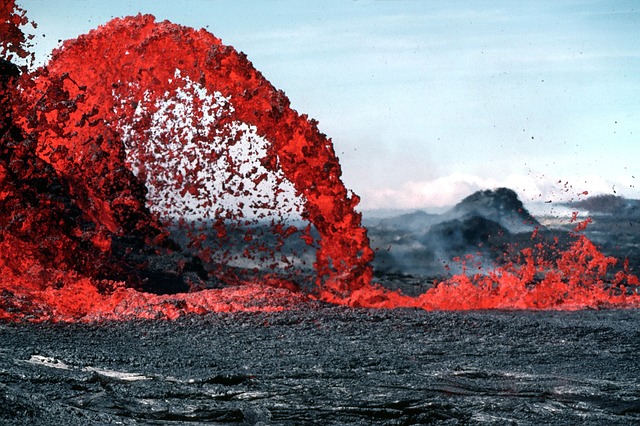 Hawaii authorities on Saturday told several dozen residents near an active lava flow to prepare for a possible evacuation in the next three to five days as molten rock oozed across a country road and edged closer to homes.
The flow was about 35 yards wide and moving northeast at about 10 yards per hour.
Lava of some 2,000 degrees Fahrenheit crossed a road on the edge of Pahoa, the largest town in the mostly rural region of Puna on the Big Island of Hawaii, at 3:50 a.m.
It was about six-tenths of a mile from Pahoa Village Road, the town's main street.
It's not clear when it might reach the village road as the flow has been advancing erratically, said Matt Patrick, a geologist with the Hawaiian Volcano Observatory.
(Read the rest of the story here…)