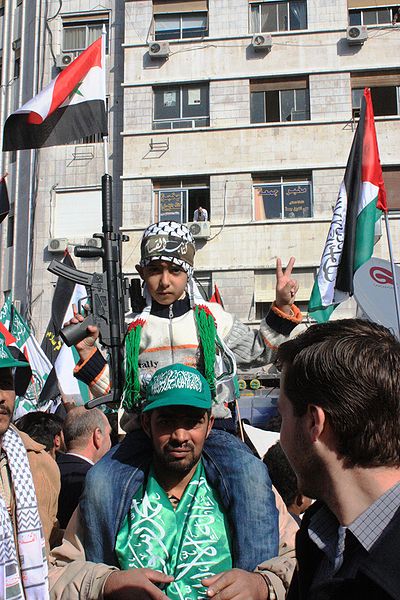 Judging by the orderly rows of hundreds of young wanna­bes lined up in crisp military fashion at their graduation ceremony here Thursday, the armed wing of the Islamist movement Hamas will have plenty of eager recruits this year.
More than 17,000 fresh-faced teenagers and young men, ages 15 to 21, mustered at a dozen camps over the past week in the Gaza Strip to climb ropes, practice close-order drills and fire Kalashnikov rifles, all of them pledging to defend the coastal enclave and ready to fight the next war against their Zionist enemies.
They also learned how to perform first aid and throw a grenade. They watched — but did not touch — as instructors showed them the basics of improvised explosive devices.
(Read the rest of the story here…)