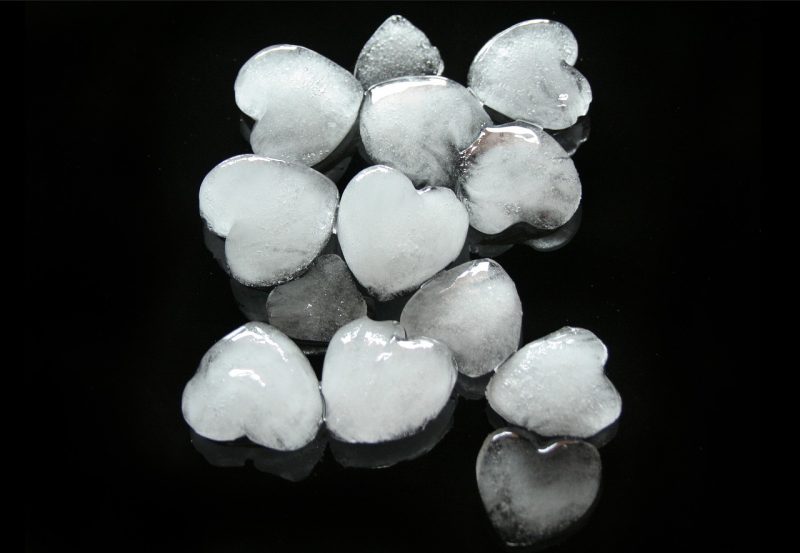 From coast to coast, major U.S. cities are being transformed into war zones, and our politicians seem powerless to stop the carnage.  If we can't even feel safe walking down the street anymore, what does that say about our society as a whole?  Over the past couple of months, I have published article after article documenting the shocking deterioration of our society as a whole, but most people that I interact with still seem to think that conditions will return to "normal" eventually.  Unfortunately, I do not believe that is going to be the case.  The riots and violence that erupted in 2020 have sparked a wave of civil unrest that has spilled over into 2021, and we continue to see incidents of civil unrest on an almost nightly basis.  For example, over the weekend rioters in Portland set the ICE building on fire while agents were still working inside.  Hearts have grown so cold in this country, and it is only going to get worse.
In 2020, we witnessed a spike in crime rates all over the U.S. that was absolutely unprecedented.  In particular, homicide rates were way up all over the nation.  Just check out these numbers…
New York: homicide rate increased by 45 percent
Chicago: homicide rate increased by 55 percent
Los Angeles: homicide rate increased by 38 percent
Washington D.C.: homicide rate increased by nearly 20 percent
Philadelphia: homicide rate increased by 40 percent
Louisville: homicide rate increased by 70 percent
Cincinnati: homicide rate increased by 28 percent
Detroit: homicide rate increased by 19 percent
Cleveland: homicide rate increased by nearly 40 percent
Houston: homicide rate increased by 42 percent
Indianapolis: homicide rate increased by 40 percent
Denver: homicide rate increased by 50 percent
Fresno: homicide rate increased by 64 percent
In city after city there were enormous increases, and as I have detailed previously, murder rates have continued to go up all over the country in 2021.
Over the weekend, 11 more people were shot in "the city of brotherly love".  Gun violence just continues to spiral out of control in Philadelphia, and police are telling us that one of the victims was actually "shot in the back of the head three times"…
One of the victims was a 34-year-old man who was shot in the back of the head three times and once in the chest on Saturday around 7:30 p.m. in Philadelphia's West Oak Lane neighborhood.
Someone out there really wanted to make sure that guy was dead.
Unfortunately, the corporate media on the national level rarely talks about such horrific crimes anymore because they have become so commonplace.  In fact, one Philadelphia resident used the phrase "every day" to describe the frequency of these sorts of crimes…
Kareem Singletary told WPVI that the shootings have gotten so bad that "people are used to it happening every day."
There is a very thin blue line between us and total anarchy in the streets.
But as I detailed last week, police officers across the nation have never been more demoralized than they are right now, and hundreds of them are quitting.
These days, police officers must put up with being openly mocked in the streets, and they can't do anything about it without risking ending up as front page news.
And way too often, police officers are actually becoming targets themselves.  For example, a police officer in New Mexico named Darrian Jarrott was just gunned down by a drug dealer during a traffic stop…
Sickening footage shows violent criminal Omar Felix Cueva, 39, stepping out of the driver's side of his Chevrolet pick-up truck with an AR-15-style rifle before firing one shot at New Mexico officer Darrian Jarrott over the rear of the vehicle.

Jarrott, 28, fell to the ground, at which point Cueva walked over to him and shot him several more times, including once point-blank in the head. He then took off in his truck on a 40-mile police chase that saw him die in a hail of bullets.
And in Utah, two police officers were just shot in the face during an exchange of gunfire with a criminal…
A Salt Lake County Sheriff's deputy has lost his eye while another has been released from the hospital after both were shot in the face Saturday afternoon.

According to the Salt Lake County Sheriff's Office, at 10:29 a.m. Saturday, two deputies were performing routine perimeter security when they encountered a man in his 30s on the lawn of the Sheriff's Office Building.

Authorities say the man produced a handgun and began to fire at the deputies as they approached him. Both deputies were shot in the face during an exchange of gunfire.
We didn't see this sort of violence on the streets of America back in the 1950s.
But now everything has changed.  Hearts have grown ice cold all over the United States, and people are committing unspeakable acts of violence.
Earlier today, I was horrified when I came across a story about a mother that brutally stabbed her three very young children to death…
The California mom suspected of killing her three children before fleeing in a stolen car had a 'Blog for Good' where she slammed Teen Mom stars for being bad mothers.

Liliana Carrillo, 30, allegedly fled the apartment where she is suspected of killing her children before their grandmother stumbled across the grisly scene. Carrillo was on the run for several hours before she was taken into custody in the Ponderosa area of Tulare County, the Los Angeles Police Department said.
This is America in 2021.
The fabric of our society is literally being shredded all around us, and the people that are sounding the alarm about a "moral crisis" are the ones that are considered to be "the bad guys".
This is not a crisis that we can solve by spending more money or by electing different politicians.
The truth is that this crisis is fundamentally about the character of the nation, and the only solution is for millions of hearts to dramatically change.
But instead of turning from our evil ways, we continue to run toward wickedness as fast as we can, and that is going to have extremely serious consequences for all of us.
Millions of our young people have absolutely no respect for life, and that is because our entire society has been teaching them to have no respect for life throughout their entire lives.
And every single day, the corporate media seeks to stir up even more hate and even more division.
As a result, the violence in the U.S. is going to continue to grow, and it will become increasingly dangerous to reside in any of our major cities.
***Michael's new book entitled "Lost Prophecies Of The Future Of America" is now available in paperback and for the Kindle on Amazon.***
About the Author: My name is Michael Snyder and my brand new book entitled "Lost Prophecies Of The Future Of America" is now available on Amazon.com.  In addition to my new book, I have written four others that are available on Amazon.com including The Beginning Of The End, Get Prepared Now, and Living A Life That Really Matters. (#CommissionsEarned)  By purchasing the books you help to support the work that my wife and I are doing, and by giving it to others you help to multiply the impact that we are having on people all over the globe.  I have published thousands of articles on The Economic Collapse Blog, End Of The American Dream and The Most Important News, and the articles that I publish on those sites are republished on dozens of other prominent websites all over the globe.  I always freely and happily allow others to republish my articles on their own websites, but I also ask that they include this "About the Author" section with each article.  The material contained in this article is for general information purposes only, and readers should consult licensed professionals before making any legal, business, financial or health decisions.  I encourage you to follow me on social media on Facebook, Twitter and Parler, and any way that you can share these articles with others is a great help.  During these very challenging times, people will need hope more than ever before, and it is our goal to share the gospel of Jesus Christ with as many people as we possibly can.