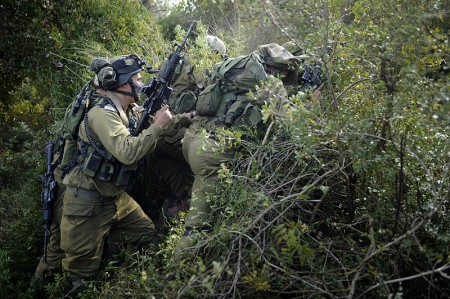 As Operation Protective Edge entered its 17th day on Thursday, the IDF saw significant gains but stated that more time is needed to achieve its mission objectives in Gaza.
Overnight operations saw the IDF take at least 150 terror suspects prisoner after they surrendered to Israeli forces in the neighborhoods of Khan Younis and Rafah in the Gaza Strip.
The prisoners will be transferred to the Shin Bet for questioning regarding the movements and operations of Hamas in Gaza, said IDF Spokesman Brig.-Gen. Moti Almoz. Army Radio reported that some of the prisoners have already been released after questioning.
Renewing operations after a lull that allowed for the Red Cross to carry out humanitarian activities, the IAF destroyed 35 targets overnight while ground forces discovered several more tunnels.
(Read the rest of the story here…)