This is great news for President Trump. In a new campaign ad that is now appearing on Facebook, Senate Majority Leader Mitch McConnell is promising voters that he will do all that he can to keep Trump from being removed from office. Of course McConnell can't keep the Democrats from impeaching Trump in the House, but once the matter shifts to the Senate for a trial, McConnell is promising that he is going to do all that he can to kill it. It would take 67 votes in the Senate to remove Trump, and Democrats only have 47 seats, and so it was always going to be challenging for them to get 20 Republicans to turn against Trump. But now with Senate Majority Leader Mitch McConnell taking such a strong public stand against impeachment, it is going to be almost impossible for the Democrats to achieve their goal. The following originally comes from The Hill…
Senate Majority Leader Mitch McConnell's (R-Ky.) reelection campaign is seizing on the fight over impeachment, pledging in Facebook ads that he will lead Republican efforts to stop President Trump from being removed from office.

"Nancy Pelosi's in the clutches of a left wing mob. They finally convinced her to impeach the president. All of you know your Constitution, the way that impeachment stops is a Senate majority with me as majority leader," McConnell says in an ad that began running on Thursday.

"But I need your help. Please contribute before the deadline," McConnell continues in the ad.
A lot could still happen over the next few months, but as it stands today it looks like Trump will be impeached by the Democrat-controlled House but will be able to stay in office because there isn't enough votes in the Senate to remove him.
So essentially what is happening is that the Democrats are engaged in a massive waste of time and resources, and if Trump wins again in 2020 they are going to look exceedingly foolish for ever going down this road in the first place.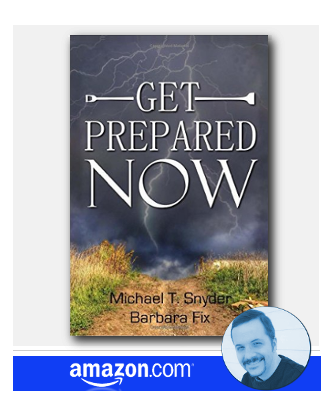 About the author: Michael Snyder is a nationally-syndicated writer, media personality and political activist. He is the author of four books including Get Prepared Now, The Beginning Of The End and Living A Life That Really Matters. His articles are originally published on The Economic Collapse Blog, End Of The American Dream and The Most Important News. From there, his articles are republished on dozens of other prominent websites. If you would like to republish his articles, please feel free to do so. The more people that see this information the better, and we need to wake more people up while there is still time. Of course the most important thing that we can share with people is the gospel of Jesus Christ, and if you would like to learn more about how you can become a Christian I would encourage you to read this article.