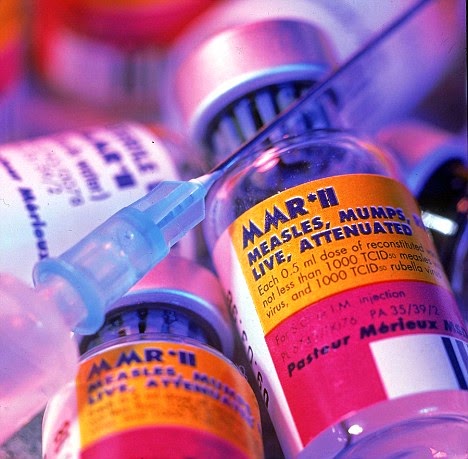 (The Daily Sheeple) Samoa has pulled the MMR (measles mumps rubella) vaccine because two babies died after receiving it.  The island nation has also demanded that they be an official inquiry into the deaths of the babies and the link to the vaccine.
The babies were brought to Safotu Hospital in Savai'i on Friday, where they died within minutes of the receiving the MMR vaccine, Television New Zealand reported. Samoan Prime Minister Tuilaepa Sailele Malielegaoi expressed his condolences to the families on Monday in a heartfelt Facebook post in which he also demanded the government investigate the "devastating incident."
"I have called a full inquiry into the circumstances leading up to this devastating incident which I do not take lightly," he said. "There are already processes that will determine if negligence is a factor. And if so, rest assured those processes will be implemented to the letter to ensure that such a tragedy will not be repeated and those responsible will be made to answer."
After being told repeatedly by the money hungry big pharma lobbyists and the mainstream media that vaccines are safe, we are finally seeing some action.  It is unfortunate that two babies had to lose their lives before action is taken. The evidence that vaccines are not safe is all out there, its just too bad people still fall prey to the lies at the expense of their own children.
The FDA released a statement (8/28/17), about its crackdown on a California company pushing an unapproved treatment for cancer patients: stem cells mixed with a smallpox vaccine.

But that's not the big story. The big story is buried in the FDA press release. Here is the Agency's statement:

"Serious health problems, including those that are life-threatening, can also occur in…people who…have problems with their heart or immune system if they become infected with the [smallpox] vaccine virus, either by being vaccinated or by being in close contact with a person who was vaccinated."

Get it? The FDA is admitting that those with certain prior health conditions who pick up the smallpox virus, as a result of vaccination, are at exceptionally high risk. AMONG THOSE PRIOR HEALTH CONDITIONS IS: "IMMUNE SYSTEM PROBLEMS." –Jon Rappaport
In case you missed it, the FDA literally admitted that 1. vaccines are severely harming people with immune system concerns, and 2. that vaccines with live viruses shed, spreading the disease to those who have not been exposed or are *gasp* un-vaccinated. Those crazy anti-vaxxers…doing research and reading studies…how dare they be right all this time.
But, leave it to the government's lapdog, fake news CNN, to continue to promote vaccines, including the MMR vaccine. "Most children in the world receive this vaccine or similar vaccines to this," Helen Petousis-Harris, a vaccinologist at the University of Auckland, told CNN. "We have safety data on the vaccine, we understand the effects really well. This type of case is exceedingly rare."
Whether you vaccinate or choose not to vaccinate is a decision that should be left up to you and you alone. We suggest you read data and research from both sides before making a decision that could cause an irreversible incident.