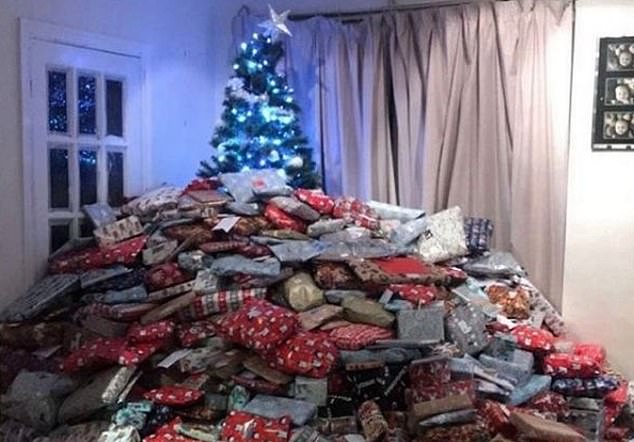 Every year, 38-year-old Emma Tapping buys thousands of dollars worth of Christmas gifts for her children, but this year she received a torrent of criticism after posting a photo of her Christmas tree on Instagram.  Actually, you can't see the Christmas tree much at all because of the huge pile of presents swamping it.  The following comes from the Daily Mail…
Emma Tapping from the Isle of Man – who has previously spent £2,000 on gifts for her children – has come under fire from social media users who called her 'selfish'.

The 38-year-old has faced criticism over the hoards of presents in previous years but once again shared a picture of the huge pile on Instagram.

One commenter called it 'disgusting' but she has said that 'nobody is going to change my mind' about the gifts.
Is this too many Christmas presents?
Please feel free to tell us what you think by posting a comment below…