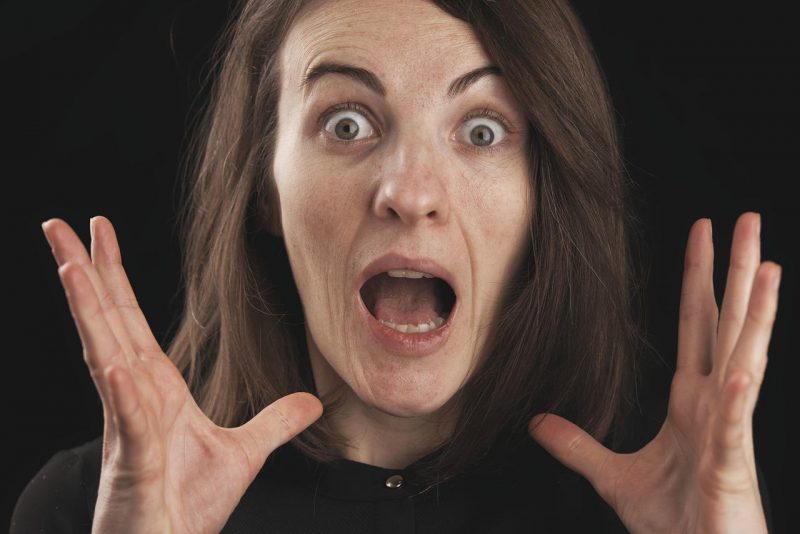 The U.S. economy is slowing down more quickly than almost all of the experts had anticipated.  As I detailed yesterday, U.S. consumers have been getting hit extremely hard by this economic slowdown, and at this point most Americans believe that a recession is coming.  But could it be possible that a recession has already begun?  As you will see below, the numbers seem to indicate that such a scenario is quite likely.  But whether we are already officially in a recession or not, the truth is that whatever we are experiencing now is nothing compared to the pain that is eventually coming down the road.
Do you remember how painful it was for our society when the first housing bubble spectacularly imploded back in 2008?
Well, it is starting to happen again.  On Thursday we learned that pending home sales in the United States have now fallen for six months in a row…
Pending home sales slipped in April, as contract activity decreased for the sixth consecutive month, the National Association of Realtors® reported. Only the Midwest region saw signings increase month-over-month, while the other three major regions reported declines. Each of the four regions registered a drop in year-over-year contract activity.

The Pending Home Sales Index (PHSI),* www.nar.realtor/pending-home-sales, a forward-looking indicator of home sales based on contract signings, slid 3.9% to 99.3 in April. Year-over-year, transactions fell 9.1%. An index of 100 is equal to the level of contract activity in 2001.
Earlier in the week, I discussed the fact that new home sales were 26.9 percent lower this April than they were last April.
We are clearly past the peak of the housing bubble, and now the rollercoaster is very rapidly headed in a downward direction.
Of course the economy as a whole is starting to head in a downward direction.  On Thursday we also learned that U.S. GDP for the first quarter of 2022 had been revised even lower…
First-quarter gross domestic product declined at a 1.5% annual pace, according to the second estimate from the Bureau of Economic Analysis. That was worse than the 1.3% Dow Jones estimate and a write-down from the initially reported 1.4%.

Downward revisions for both private inventory and residential investment offset an upward change in consumer spending. A swelling trade deficit also subtracted from the GDP total.
Many experts are assuring us that GDP growth will bounce back into the green for the second quarter.
But it if doesn't, that would mean that GDP has contracted for two quarters in a row, and that would officially confirm that we are in a recession right now.
Of course even if GDP does bounce back this quarter, the outlook for the months ahead is not promising at all.
In fact, a survey of 500 prominent CEOs just found that 75 percent of them expect a recession to begin by the end of next year…
At this time last year, the Fortune 500 CEOs we surveyed were breathing a collective sigh of relief as profits and revenues came roaring back from the ravages of the pandemic. This spring, that roar sounds uncomfortably loud, as companies cope with soaring inflation and the growing likelihood that sky-high prices and labor shortages will help tip the economy into recession. In all, 75% said they expected the next recession to begin by the end of 2023, though only 32% believed it would start in this calendar year.
Just about everyone can feel that economic troubles are in our future, and that will especially be true if the Federal Reserve keeps raising interest rates.
Unfortunately, the Fed feels forced to raise rates because inflation has gotten wildly out of control.
If you can believe it, the average price of a gallon of gasoline in the United States has risen by 47 cents in just the past month alone…
Gas prices have increased by over 47 cents in the last month alone as the U.S. continues to smash gas price records day by day under President Joe Biden's leadership.

On Wednesday, May 25, the U.S. recorded yet another all-time high, as the average price of gas stands at $4.599 for regular gas. This reflects an over 47 cent rise in the last month alone. One month ago, the gas price average stood at $4.123.
That is insane!
And U.S. natural gas prices have risen almost 150 percent so far in 2022…
U.S. natural gas prices have skyrocketed nearly 150% this year while inventory levels have shrunk, signaling more consumer pain ahead of the summer season.

The Henry Hub natural gas spot price, an indicator of nationwide prices, stormed past $9.30 per million British thermal units (MMBtu) Thursday, up from its early January price of $3.74 per MMBtu and the highest level since 2008, according to government data.
Food prices continue to soar into unthinkable territory as well.
This week, a single trip to the grocery store cost me 309 dollars, and I was trying to be very frugal.
309 dollars!
I remember a time when you could buy a used vehicle for that kind of money.
For years, I have been warning that our leaders were destroying our currency and setting the stage for nightmarish inflation, and now that time has arrived.
And all of the borrowing and spending that our politicians have been doing has made our national long-term financial problems exponentially worse…
Over the past two years, $4.6 trillion has been provided by Congress in response to the COVID-19 pandemic. The impact on inflation, particularly the timing of the $1.9 trillion American Rescue Plan Act in March 2021, is subject to some debate, but what cannot be denied is the impact this spending has had on the interest paid on the national debt. Between 2011-2018, interest on debt held by the public averaged $272 billion annually. Between 2019-2021, annual interest on the debt averaged $389 billion, an increase of $117 billion, or 43 percent. The president's fiscal 2022 budget, which is the first to project deficits of more than $1 trillion for 10 consecutive years, estimates that FY 2022 interest on debt of $26.3 trillion will be $305 billion and reach $941 billion in FY 2031, or more than triple the amount for the current fiscal year. By that time, interest payments will account for 59 percent of the projected $1.6 trillion deficit.
We could have avoided all of this if we had taken a different path.
But we didn't.
Instead, we kept sending the big spenders back to Washington time after time.
We thought that we could keep kicking the can down the road and get away with it, but instead we have literally destroyed America's financial future.
***It is finally here! Michael's new book entitled "7 Year Apocalypse" is now available in paperback and for the Kindle on Amazon.***
About the Author: My name is Michael and my brand new book entitled "7 Year Apocalypse" is now available on Amazon.com.  In addition to my new book I have written five other books that are available on Amazon.com including  "Lost Prophecies Of The Future Of America", "The Beginning Of The End", "Get Prepared Now", and "Living A Life That Really Matters". (#CommissionsEarned)  When you purchase any of these books you help to support the work that I am doing, and one way that you can really help is by sending digital copies as gifts through Amazon to family and friends.  Time is short, and I need help getting these warnings into the hands of as many people as possible.  I have published thousands of articles on The Economic Collapse Blog, End Of The American Dream and The Most Important News, and the articles that I publish on those sites are republished on dozens of other prominent websites all over the globe.  I always freely and happily allow others to republish my articles on their own websites, but I also ask that they include this "About the Author" section with each article.  The material contained in this article is for general information purposes only, and readers should consult licensed professionals before making any legal, business, financial or health decisions.  I encourage you to follow me on social media on Facebook and Twitter, and any way that you can share these articles with others is a great help.  These are such troubled times, and people need hope.  John 3:16 tells us about the hope that God has given us through Jesus Christ: "For God so loved the world, that he gave his only begotten Son, that whosoever believeth in him should not perish, but have everlasting life."  If you have not already done so, I strongly urge you to ask Jesus to be your Lord and Savior today.