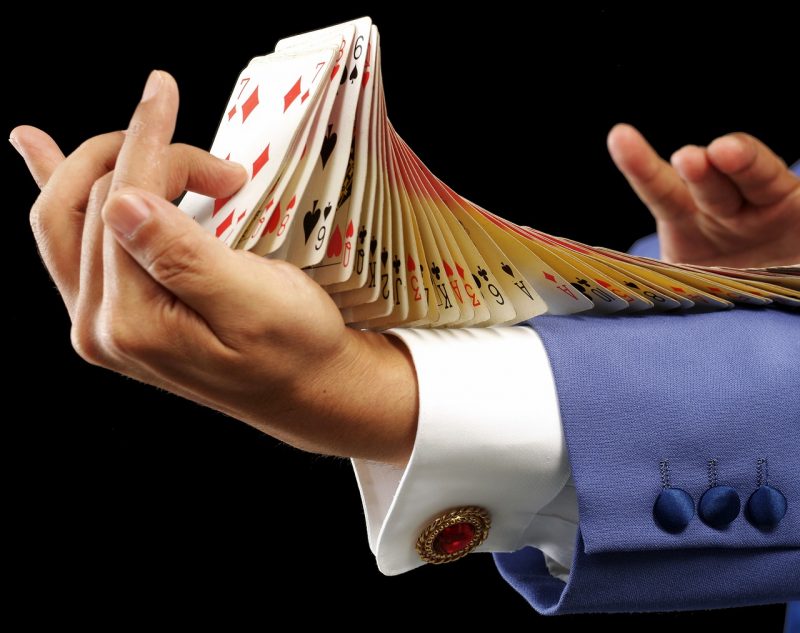 Isn't it amazing how all of the lockdowns can now be lifted now that Donald Trump is no longer president?  It has been less than a week since Joe Biden was inaugurated, and COVID restrictions are being ended in Michigan, Chicago, California and New York.  What an odd coincidence, eh?  Now that Democrats are running everything, it turns out that there is no longer any need for such fear-based control mechanisms.  At this point, we are being told that happy days are here again and that the next four years are going to be just great.
Of course the economic devastation that was caused by all of the lockdowns is going to be with us for a while.  The lockdowns permanently destroyed more than 100,000 small businesses, they plunged us into the worst economic downturn since the Great Depression of the 1930s, and they sent suicide rates skyrocketing all over the globe.
But at least our rightful rulers are now back in control, and so it was a small sacrifice to make.
Sometimes I use sarcasm to express my frustrations, and there is much to be frustrated about these days.
After putting Michigan residents through hell for most of 2020, two days after Biden was inaugurated Governor Gretchen Whitmer announced that the restrictions in her state would start to be lifted…
Michigan Gov. Gretchen Whitmer said Friday that the restrictions worked, COVID-19 infection rates are declining, and indoor dining can resume Feb. 1.
The very next day, Chicago Mayor Lori Lightfoot proudly announced that COVID restrictions were also being rolled back in her city…
"Due to recent progress in the fight against COVID-19, Chicago is now operating under Illinois' Tier 1 mitigations—which includes limited indoor dining and more."
Then on Monday, California Governor Gavin Newsom "lifted regional stay-at-home orders across the state"…
California lifted regional stay-at-home orders across the state Monday in response to improving coronavirus conditions, returning the state to a system of county-by-county restrictions, state health officials announced. CBS San Francisco reports the move opens the way for a return to limited restaurant dining, religious services and other activities.
Somehow, major Democratic politicians all over the nation have simultaneously come to the exact same conclusion about the COVID lockdowns.
Isn't that strange?
Of course there are some that are suggesting that all of this is a little bit too convenient.  For example, this is what Steve Cortes posted on Twitter…
Michigan, Chicago, now California.

It's almost as if the "science" changed, once Biden became president? How convenient for Whitmer, Lightfoot, and Newsom?

Using small businesses, churches, schools, and citizens as pawns in a crass political game is evil.
Steve must not have heard the latest, because we just got big news out of New York…
The spread of Covid-19 has slowed enough in New York that Gov. Andrew Cuomo plans to ease the extra restrictions some parts of the state have been living under for months.

Cuomo said today he expects to announce changes to the state's Covid cluster zones soon. It would be the first update to the cluster zones in weeks.
They could have at least waited for a couple of weeks to make it look better.
Many Americans are going to be convinced that these lockdowns were a political ploy all along, and it is going to be extremely difficult to convince them otherwise.
Meanwhile, we are left with a nation in which the gap between the wealthy and the poor is now greater than ever thanks to the lockdowns.
According to Bloomberg, we just witnessed the largest yearly increase in poverty in the United States since the 1960s…
Economists Bruce Meyer, from the University of Chicago, and James Sullivan of the University of Notre Dame found that the poverty rate increased by 2.4 percentage points during the latter half of 2020 as the U.S. continued to suffer the economic impacts from Covid-19.

That percentage-point rise is nearly double the largest annual increase in poverty since the 1960s. This means an additional 8 million people nationwide are now considered poor. Moreover, the poverty rate for Black Americans is estimated to have jumped by 5.4 percentage points, or by 2.4 million individuals.
Of course we have also seen poverty rates explode elsewhere around the world, and Oxfam is warning that on a global basis we just witnessed the "greatest rise in inequality since records began"…
As featured in a recent Oxfam study which also sought to assess the financial impact of the pandemic — up to 500 million people globally have been newly pushed into poverty, while at the same time the world's 10 richest men made a combined $540 billion over the same time frame.

Oxfam is calling it evidence of the "greatest rise in inequality since records began."
The rich are getting richer and the poor are getting poorer.  Meanwhile, the horrific civil unrest that I warned was coming is now raging all over the planet.
In fact, one group of protesters in the Netherlands just blew up a bridge.
When faith in our leaders and in our institutions is gone, it is going to be exceedingly difficult to ever restore it.
Perhaps "the science" really does indicate that our politicians should suddenly be lifting COVID restrictions all over the United States.  But even many Democrats are going to admit that it looks incredibly suspicious for them to be doing this in coordinated fashion just days after Biden was inaugurated.
In life, and especially in politics, perception can be everything.
However, even if there is funny business going on, we should all be glad that the lockdowns are finally starting to end because that will definitely help the economy.
Let us hope that economic conditions in this country will improve for at least a short period of time as we wait for the next shoe to drop.
***Michael's new book entitled "Lost Prophecies Of The Future Of America" is now available in paperback and for the Kindle on Amazon.***
About the Author: My name is Michael Snyder and my brand new book entitled "Lost Prophecies Of The Future Of America" is now available on Amazon.com.  In addition to my new book, I have written four others that are available on Amazon.com including The Beginning Of The End, Get Prepared Now, and Living A Life That Really Matters. (#CommissionsEarned)  By purchasing the books you help to support the work that my wife and I are doing, and by giving it to others you help to multiply the impact that we are having on people all over the globe.  I have published thousands of articles on The Economic Collapse Blog, End Of The American Dream and The Most Important News, and the articles that I publish on those sites are republished on dozens of other prominent websites all over the globe.  I always freely and happily allow others to republish my articles on their own websites, but I also ask that they include this "About the Author" section with each article.  The material contained in this article is for general information purposes only, and readers should consult licensed professionals before making any legal, business, financial or health decisions.  I encourage you to follow me on social media on Facebook, Twitter and Parler, and any way that you can share these articles with others is a great help.  During these very challenging times, people will need hope more than ever before, and it is our goal to share the gospel of Jesus Christ with as many people as we possibly can.