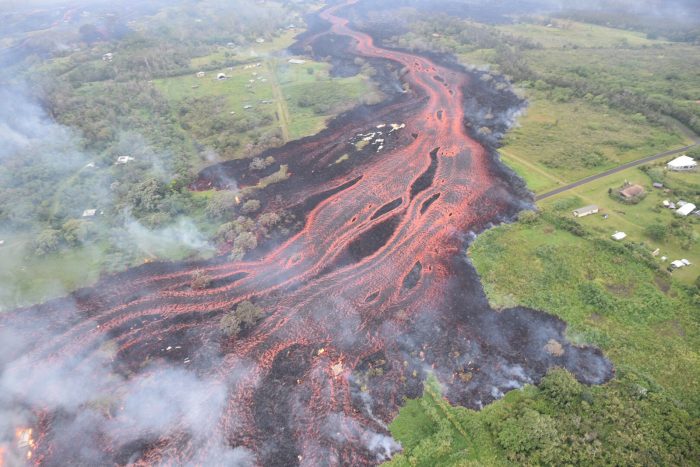 Lava continues to pour out of Kilauea at an absolutely astounding pace.
Within the last couple of days the lava flow was clocked at 17 MPH, and scientists say that the eruption "doesn't look like it's slowing down whatsoever"…
The Kilauea eruption continues to astound geologists and other observers as its output since May 3 has eclipsed similar events in recent history.

Hawaiian Volcano Observatory deputy scientist-in-charge Steve Brantley, speaking at a community meeting Tuesday night at the Pahoa High & Intermediate School cafeteria, said the current lower East Rift Zone eruption has put forth an estimated 145 million cubic meters of lava over 47 days.

That compares with 81 million cubic meters from an 88-day event in 1955 and 122 million cubic meters from a 37-day eruption in 1960.

"This current eruption is erupting lava at a higher rate than previous eruptions, and at this point is doesn't look like it's slowing down whatsoever," he said.
Let us pray for peace, but let us also keep our eyes open as seismic instability continues to get worse all over the planet.