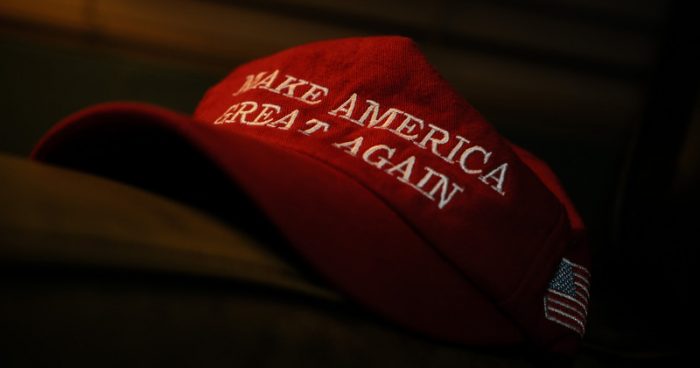 (Infowars) Read more about the incident HERE and watch the original video below.
So went out for a 2am snack and my friend (wearing a MAGA hat) had his hat stolen and a drink thrown in his face (and mine, you can see my arms on the left of the video) pic.twitter.com/B3QjBFIxPk

— Brax🕊 (@brxpug) July 4, 2018
The reaction from the left has been, sadly, unsurprising and nasty.
Below you will find just a minor sample of Tweets and Facebook posts defending the unwarranted assault.
When you wear a MAGA hat. You represent ALLLLLLLLL that it stands for. You gotta be prepared to wear what comes with it. We know when you go in your private settings you practice that rhetoric

— 🖕🏿Tuck Frump🖕🏿 (@BlackEntity_2) July 5, 2018
POTUS can barely form complete sentences. He's a lying dick bag that has caged children, banned Muslims and gased up all these racists… Consequently, Trump IS the reason homie got to wear his soda! 🤷🏾‍♂️

— Jupiter ♱ Incarnate (@JupiterDaTruth) July 5, 2018
Good.

— Rex K Murphy [XRP/ICX/NEO] (@KingMalcolmRex) July 5, 2018
Trump has made this acceptable. You reap what you sow, don't starting whining about it now.

— Jim Sprague 🍁 (@avideditor) July 5, 2018
Good. Take the racist hat off.

— elspeth (@elspethmchugh) July 5, 2018
Let me guess Steve, you want us to be "civil" to people that support the most "uncivil" ass clown to ever hold the office of POTUS??

— Von Bago (@vonbagodicks) July 5, 2018