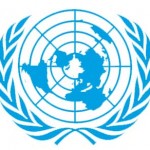 The most important news for Monday, August 17th, 2009…..
What the March 2009 U.N. Population Division Policy Brief says about population reduction should shock you to your core.
Anti-war activist Cindy Sheehan plans to lead protests against the wars that George W. Bush started and that Barack Obama is continuing near Obama's vacation spot on Martha's Vineyard at the end of August.
There are reports that Barack Obama became absolutely furious with his mother-in-law when he discovered that she had been performing voodoo rituals inside the White House.
Did euthanasia advocates actually author part of the proposed health care reform bill?
The incoming president of the Canadian Medical Association says that his country's health care system needs to be fixed.
The continual cycle of drought and famine is getting worse and worse in Ethiopia.
Groundwater levels in northern India have dropped dramatically, and there are now fears that a massive water crisis will devastate that entire region.
The CDC says that two cases of Tamiflu-resistant swine flu have been confirmed in the United States.
Fox News is reporting that schools across the United States are gearing up to give their students swine flu shots as soon as they become available.
Scientists now fear that conditions are ripe for a "mega-quake" to hit near Seattle.
A new report in the scientific journal Nature reveals that there have been more hurricanes in the Gulf area during the last decade than at any other time in the last one thousand years.
Parents in a California school district who have been told that their children will be required to undergo a controversial gay education program have sued the district.
Is America cursed?  Thousands have been forced to flee their homes as fires roar through the Santa Cruz mountains.
Is America cursed?  Wisconsin farmers are really struggling as the drought there continues to worsen.
A new survey has found that potatoes are surprisingly good for you.
Scientists are now saying that children risk getting cancer when they eat large amounts of salami and ham.
A newly released study says that 40 percent of Twitter posts are "pointless babble".
Lastly, the key members of the British government hold "Cobra crisis meetings" in a secret bunker during emergencies.  You just can't make this stuff up.