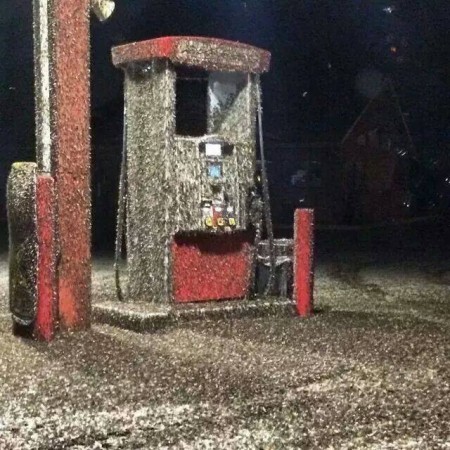 The mayflies were detectable on radar around 845 pm and reports in the towns and cities began rolling in of the swarming and piles of mayflies. Numerous videos and pictures were circulating on social media, some of which are posted below as well.
The radar detected the flies about 845 pm, emanating from the river (the source) with echo values similar to that of light-moderate rain (35-40 dBZ). With a general south-to-north wind flow above the surface, the mayflies quickly moved north once in the air. As the flies dispersed moving north-northeast, they also gained altitude with some of the echo being detected as far north as Black River Falls and as high as 2500 feet above ground.
By late evening, mayflies were swarming in La Crosse, La Crescent, Stoddard and points up and down the river. While the emergence of mayflies from their river bottom mud dwelling can occur at various times through the warm season depending on the species, this particular emergence was that of the larger black/brown Bilineata species.
(Read the rest of the story here…)