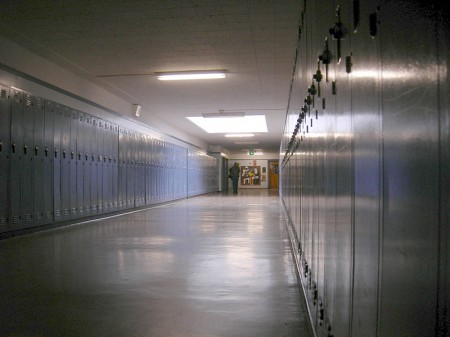 Two dozen Spalding County middle school students were suspended after a Facebook post which encouraged classmates to break the dress code was characterized as a "terroristic threat" by the principal.
The post asked other students at Cowan Road Middle School to flout the rules for the final week of term by wearing red on Monday. Despite the fact that most of the students simply shared or commented on the Facebook post and didn't actually break the dress code, they were suspended anyway.
"And (the principal) was like, 'OK, you're a threat to our school,' and then she suspended me," a 7th grade student told WSB-TV.
"To me it was just a bunch of 13-year-olds acting crazy," said Christopher Cagle, the father of a suspended honor roll student, who added that the principle did not inform any of the parents before suspending the students, while labeling their actions a "terroristic threat."
The students now face a tribunal to decide if any further disciplinary action will be taken.
(Read the rest of the story here…)