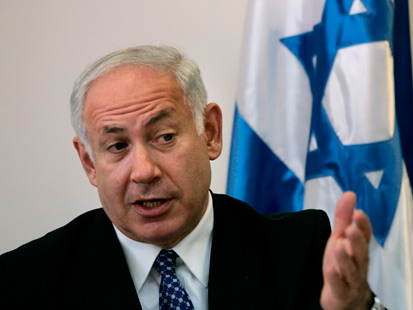 Israeli Prime Minister Benjamin Netanyahu on Monday dismissed international calls for an immediate cease-fire in the country's conflict with Hamas in Gaza.
"We need to be prepared for a long operation until our mission is accomplished," Netanyahu said in televised remarks.
He defined that mission the same way Israeli officials have since launching a ground offensive in Gaza: taking out the tunnels Hamas uses to infiltrate Israel.
"Israeli citizens cannot live with the threat from rockets and from death tunnels — death from above and from below," Netanyahu said, adding that Israelis would not "end this operation without neutralizing the tunnels, whose sole purpose is killing our citizens."
After a brief lull in fighting to mark a Muslim holiday — and following adoption of a United Nations Security Council resolution calling for an "immediate and unconditional" cease-fire — intense shelling resumed in Gaza on Monday night.
(Read the rest of the story here…)