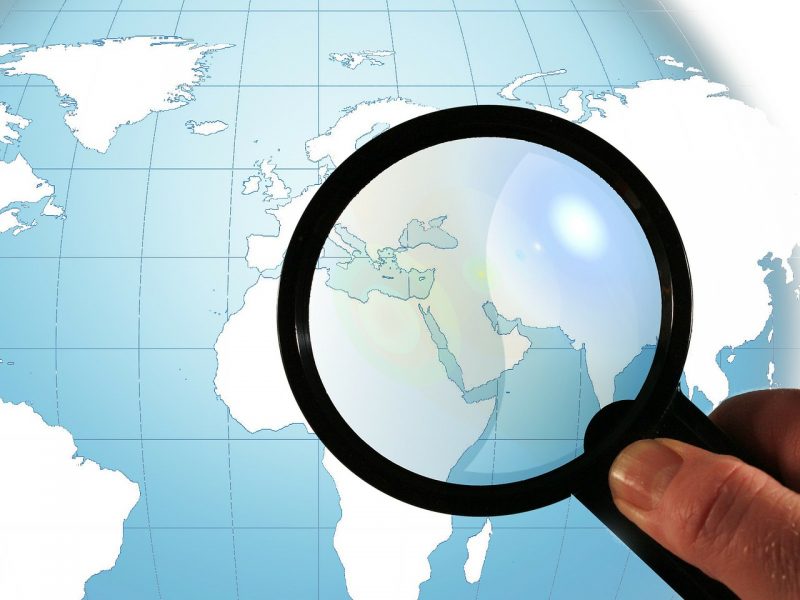 If you were running a country and somebody decided to fire close to 3,000 rockets at your cities, what would you do?  I know what I would do, and it wouldn't be pretty.  Every nation on the entire planet has a right to self-defense, but right now Israel is being savagely attacked by the left and by corporate media outlets all over the globe for simply choosing to defend itself.  Of course if 3,000 rockets were fired at Washington D.C. or New York City, many of those same voices would be calling for all-out war.  The hypocrisy that we are witnessing right now is staggering.  Hamas made the decision to start lobbing hundreds and hundreds of rockets at Israel, and now they are paying a great price for doing so.  During an appearance on "Face The Nation" on Sunday, Israeli Prime Minister Benjamin Netanyahu warned that his nation will continue to do "whatever it takes to restore order and quiet"…
Hamas should just be thankful that the Israeli military has not invaded yet.
But if Hamas keeps lobbing rockets at Israel, that could still change.  According to one report, the number of rockets that have been fired at Israel over the past week has now grown to nearly 3,000…
Israel has faced the highest-ever rate of rocket attacks on its territory during its latest confrontation with the Palestinian Islamist group Hamas that controls Gaza, the army said on Sunday (May 16).

Since Monday, armed groups in Gaza have fired about 3,000 rockets towards Israel, surpassing the pace during an escalation in 2019 and during the 2006 war with Lebanon's Hizbollah, said Major-General Ori Gordin.
If you fire 3,000 rockets at someone, you should expect them to fight back.
I don't know why this is so hard for some people to understand.
Global officials are still hoping that some sort of ceasefire can be achieved, but Sunday was the deadliest day of the conflict so far…
Israeli airstrikes on Gaza City flattened three buildings and killed at least 37 people Sunday, medics said, making it the deadliest single attack since heavy fighting broke out between Israel and the territory's militant Hamas rulers nearly a week ago.

The violence, which came as international mediators worked to broker a cease-fire and stave off an Israeli ground invasion of the territory, marked the worst fighting here since the devastating 2014 war in Gaza.
But even though Sunday is being called the deadliest day up to this point, I think that what happened a few days ago was far more important.
On Thursday, the Israeli military announced that "air and ground forces from the IDF are now attacking in Gaza", and media outlets all over the globe started to report that a ground invasion of Gaza had begun.
Of course a ground invasion did not take place.  Instead, air and ground forces were firing into Gaza, but they did not actually cross into the territory.
Many thought that the unclear language was just an accident, but now we are learning that it was actually "a planned trick"…
Now it has been clarified that the unclear announcement was a planned trick by the IDF to eliminate a large number of Hamas terrorists within a short time.
Hordes of Hamas fighters rushed for the "safety" of their underground tunnels when they thought that an invasion had started, and it was at that moment that the IDF hit those tunnels extremely hard…
On Thursday night, the IDF brought in 160 aircraft and dropped 450 bombs containing over 80 tons of explosives, hitting 150 terror targets in 35 minutes. Hamas' underground city was hit with enormous force, and the IDF collapsed the terror tunnel system, on the heads of the terrorists hiding in the tunnels.

During the attack, many kilometres of terror tunnels were destroyed. As of now, neither Israel nor Hamas is clear on the exact scope of the damage, but according to estimates, a large number of terrorists were buried in the sands beneath Gaza.
Hamas will never be the same after this.
Now that the capabilities of Hamas have been severely damaged, some Israeli officials are reportedly pushing for an end to the conflict…
On Saturday, senior defense officials were pushing Prime Minister Benjamin Netanyahu and Defense Minister Benny Gantz to start working toward a ceasefire that would bring an end to the IDF operation. This is based on an understanding that the military has met most of its goals since the beginning of the operation on Monday evening.
And personally, I expect things to quiet down at least a bit as Israel celebrates the festival of Shavuot from Sunday evening to Tuesday evening…
This year, it begins the evening of Sunday, May 16 and lasts until the evening of Tuesday, May 18. It always falls on the Hebrew calendar 6 Sivan through 7 Sivan.
But according to the Scriptures, this is not the correct time for Shavuot to be celebrated.
According to Leviticus 23, following the day of Firstfruits seven Sabbaths are to be counted, and the day following the seventh Sabbath is to be the day of Shavuot.
So this year the day of Shavuot should be celebrated from sundown on Saturday, May 22nd to sundown on Sunday, May 23rd.
In any event, I expect the Israelis to pull back a bit over the next few days, and this could be an opportunity for the rest of the world to push for a ceasefire.
If a ceasefire is achieved, that will be good news, because that will mean that the next major war in the Middle East will be put off for at least a while.
As I discussed the other day, Henry Gruver was shown that "when Israel sends troops into Gaza, it will be a sign the Middle East War has started".  No Israeli troops have officially been sent into Gaza yet, and so that threshold still has not been crossed.
We should be thankful for that, but it is just a matter of time before we do see a massive military conflict in the Middle East.
As we have seen over the past week, this is definitely a time of "wars and rumors of wars".
Israel and Hamas may agree to some sort of temporary ceasefire in the coming days, but the peace will not last.
War is inevitably coming, and that war will mean great death and destruction for the entire region.
***Michael's new book entitled "Lost Prophecies Of The Future Of America" is now available in paperback and for the Kindle on Amazon.***
About the Author: My name is Michael Snyder and my brand new book entitled "Lost Prophecies Of The Future Of America" is now available on Amazon.com.  In addition to my new book, I have written four others that are available on Amazon.com including The Beginning Of The End, Get Prepared Now, and Living A Life That Really Matters. (#CommissionsEarned)  By purchasing the books you help to support the work that my wife and I are doing, and by giving it to others you help to multiply the impact that we are having on people all over the globe.  I have published thousands of articles on The Economic Collapse Blog, End Of The American Dream and The Most Important News, and the articles that I publish on those sites are republished on dozens of other prominent websites all over the globe.  I always freely and happily allow others to republish my articles on their own websites, but I also ask that they include this "About the Author" section with each article.  The material contained in this article is for general information purposes only, and readers should consult licensed professionals before making any legal, business, financial or health decisions.  I encourage you to follow me on social media on Facebook, Twitter and Parler, and any way that you can share these articles with others is a great help.  During these very challenging times, people will need hope more than ever before, and it is our goal to share the gospel of Jesus Christ with as many people as we possibly can.