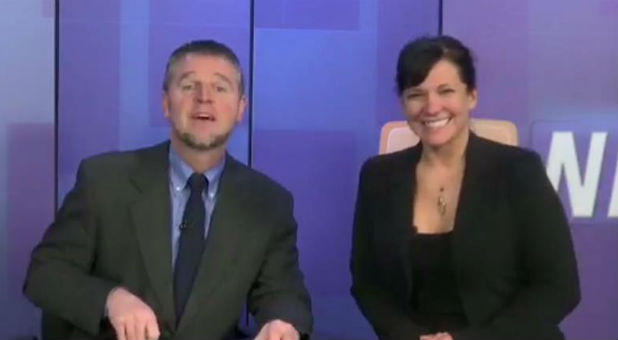 If you start your morning with prayer, coffee and perhaps the news, Chris Quimby's closing comments could help you roll all that into one.
The Maine news anchor sounded off with an "In Jesus name," to the enjoyment of his co-host, and the spot ended up in a blooper reel that's now gone viral.
(Read the rest of the story here…)
News Anchor Blooper: In Jesus's Name, Amen from christopherquimby on GodTube.