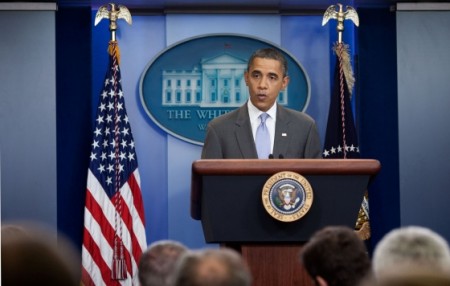 President Obama said Thursday he is planning to send up to 300 military advisers to Iraq to help retrain Iraqi security forces as they battle an insurgent invasion.
"Armed forces will not be returning to combat in Iraq," Obama said in a White House announcement.
After a meeting with national security advisers, Obama also announced a series of steps designed to improve intelligence, surveillance and reconnaissance of the insurgent army that has taken several Iraqi cities and is threatening the capital in Baghdad.
(Read the rest of the story here…)