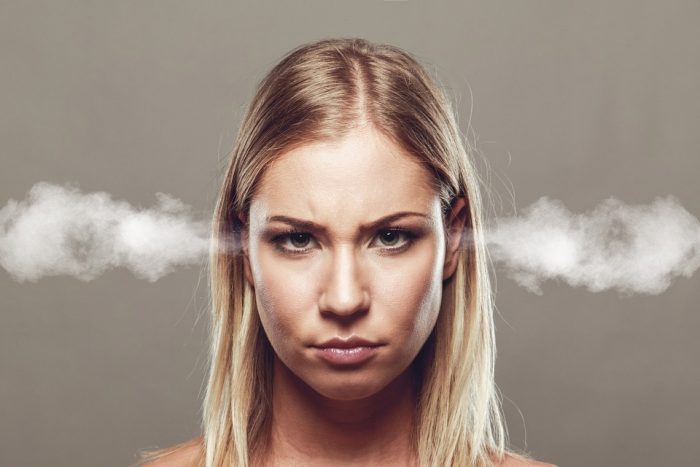 Could you afford to pay $3000 a month for health insurance? Previously, Ian Dixon had been paying $900 a month for health insurance for his family of four, but thanks to changes in the Charlottesville insurance market, a similar plan will now cost him more than $3,000 a month. When I first came across this story on Zero Hedge, I have to admit that I got angry. I was angry at the Democrats for destroying our healthcare system in the first place, and I was angry at Republicans for failing to repeal Obamacare even though they have had almost a full year to do so. Obamacare is financially destroying hard working families all over the nation, and Congress must take action immediately.
Originally, Ian Dixon was excited about Obamacare because he thought that it would mean that he could continue to provide health insurance for his family once he left his full-time job. But now that he is facing a bill of more than $3,000 a month, all he is feeling is "rage"…
Ian Dixon, who left his full-time job in 2016 to pursue an app-development business, did so because the ACA guaranteed that he could still have quality coverage for his young family, he said.

But when the 38-year-old Charlottesville husband and father of a 3- and a 1-year-old went to re-enroll this month, his only choice for coverage would cost him more than $3,000 a month for his family of four, which amounted to an increase of more than 300 percent over the $900 he paid the year before. And this is for the second-cheapest option, with a deductible of $9,200.

"Helpless is definitely a good word for it," Dixon said. "Rage is also a good word for it."
The Democrats are certainly to blame for getting us into this mess, but if the Republicans don't take action soon they will end up with full ownership of this debacle.
Only the exceedingly wealthy could afford these astronomical health insurance rates, and they certainly aren't the ones purchasing health insurance on the exchanges.
Let's look at another example. A 55-year-old woman living in Charlottesville named Shawn Marie Cossette is horrified that she will now be paying $1,859 a month for a silver plan…
Among them was Shawn Marie Cossette, 55, who runs her own event and floral design business in Charlottesville. Last year, she purchased an Anthem silver plan for $550 a month for herself. This year, under Optima, a silver plan would cost her $1,859 monthly.

"It's a huge percentage of my income," she said. "I really believed in the ACA. I really feel everyone deserves the right to health insurance, but who can afford those prices if you don't qualify for subsidies?"
The truth is that nobody can afford these rates, and silver plan premiums are projected to rise nationally by an average of 37 percent for 2018.
And that is on top of all of the other huge yearly increases that we have seen so far.
According to CNN, the average 27-year-old is now going to be paying almost $5,000 a year for a silver plan…
The steep rate hike means a 27-year-old will pay nearly $5,000 a year, on average, for the benchmark silver plan, upon which premium subsides are based. That's up from $2,600 when the Obamacare exchanges opened in 2014. This is before subsidies are factored in, however.

Premiums are skyrocketing for a second year in a row. Rates rose 24% this year in the states using healthcare.gov.
How much pain does Obamacare have to cause before Congress finally does something?
Obamacare should have been repealed day one of the Trump administration, but the RINOs in Congress won't let that happen. We need to kick those RINOs out, and we need to send a new generation of leaders to Washington that will get things done.
Repealing Obamacare is the first step, but it won't solve all of our problems. We pay far more for healthcare than anyone else does by a very wide margin, and we desperately need to get healthcare costs down.
We also need to get health insurance premiums back to reasonable levels. One way to do this would be to legalize the association buying plans that Rand Paul has been proposing. By allowing large groups of people (the NRA would be one example) to band together to buy health insurance, that would give average citizens much more negotiating power with the health insurance companies.
I also very much like models such as direct primary care that cut health insurance companies out of the equation entirely.
Our healthcare system is deeply, deeply broken, and we need to get back to a system that is centered primarily on doctors and patients.
Because what we have right now does not work, and the rest of the world is laughing at our ineptitude.
Michael Snyder is a Republican candidate for Congress in Idaho's First Congressional District, and you can learn how you can get involved in the campaign on his official website. His new book entitled "Living A Life That Really Matters" is available in paperback and for the Kindle on Amazon.com.