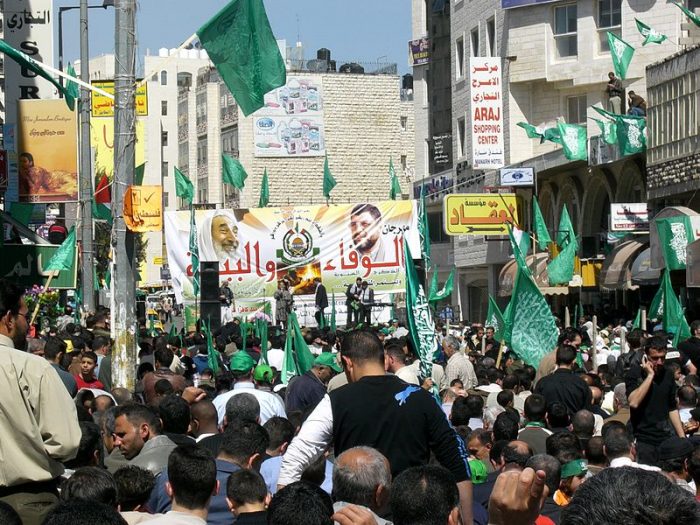 Palestinian National Security Forces loyal to Hamas held a graduation ceremony for members on Sunday.
The ceremony, held in Gaza City in the northern region of the Gaza Strip, saw members showing off their military skills and burning a mock Israeli post – as well as an Israeli flag – as part of a drill.
The men showed off their fighting skills, marched in formation and even broke cement blocks with their hands during the event.
(Read the rest of the story here…)