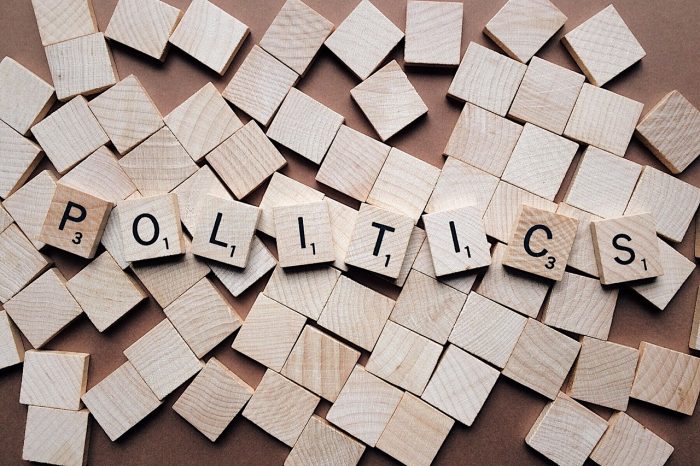 Initially it did not appear that the much-hyped "blue wave" would be that impressive, but since election night we have seen race after race flip in favor of the Democrats. In fact, vote totals have moved in favor of the Democratic candidate in almost every race that was not officially settled on November 6th. As a result, it has now become clear that a "blue wave" has materialized, and Republicans are scrambling to try to save some of the seats that are still being contested. The biggest prize is the Senate seat in Florida where a recount is currently being conducted. But there are also a number of House seats that are still up for grabs, and as you will see below, vote totals are rapidly moving in favor of the Democratic candidates in several of those races.
Since November 6th, the political landscape has shifted dramatically. The following summary of how things have changed since election night comes from Gateway Pundit…
Democrats had a decent haul on election night but since Election Day the Democrats have had a spectacular run.

In the US Senate Democrats picked up two seats since Election Day.

** In Montana Senator Jon Tester — who was behind on election day — had a huge haul overnight and won by 5 points.
** In Arizona Taliban-supporting Marxist Kyrsten Sinema was declared the winner a week after votes were cast after being behind on election night
** In Florida Democrats have discovered a secret stash of 83,000 votes since election day! Senator Bill Nelson is now surprisingly only 12,000 votes down here.

Democrats have performed even better in the US House. Since election day Democrats have added close to 17 seats from Republicans who were winning on Election Day.
Curiously, there doesn't seem to be any races where Democrats were leading on election night that have now flipped in favor of Republicans.
If you find one, please let me know.
Of course very few would dispute the fact that Democrats won the popular vote on November 6th. The following vote totals for the House come from Newsweek…
As they took back the House for the first time in eight years, Democrats received 51.2 percent of all votes cast in House races, or more than 51.5 million in total. Republicans, in turn, won more than 47.3 million votes, or 47.1 percent, and lost 28 total seats.
And the vote totals for Senate races were even more impressive for the Democrats…
The Senate results were by far more favorable to Democrats, even though they lost two seats and could lose two more. Republicans had 41.5 percent of all votes cast in Senate races, and Democrats 56.9 percent. The GOP received more than 33.5 million votes to the Democrats more than 46 million.
With all other things being equal, you would think that the final results of closely contested races all over the nation would not overwhelmingly favor one party over another.
In other words, you would expect Democrats to win some and Republicans to win some.
But that isn't happening, and some Republicans are extremely outraged by this. For example, this is what Ann Coulter is saying…
Election recounts would be more plausible if Democrats occasionally let the Republican win. But they don't. Ballots miraculously discovered days and weeks after the election — in the back seat of a car, after helpful "corrections" to the ballots by election supervisors, etc. — invariably result in a surprise win for the Democrat.

Voters are just supposed to accept that, unless Republicans win an election by an insuperable margin, the Democrats will steal it.
According to WQAD, there are still nine House races that are up for grabs, and three of them have flipped in favor of the Democratic candidate since election night…
CA-39: Republican Young Kim leads Democrat Gil Cisneros
CA-45: Democrat Katie Porter leads Republican Rep. Mimi Walters (lead has flipped since election night)
CA-48: Democrat Harley Rouda leads Republican Rep. Dana Rohrabacher (lead has grown since election night)
CA-49: Democrat Mike Levin leads Republican Diane Harkey (lead has grown since election night)
GA-7: Republican Rep. Rob Woodall leads Democrat Carolyn Bourdeaux
NJ-3: Democrat Andrew Kim leads Republican Rep. Tom MacArthur (lead has flipped since election night)
NM-2: Democrat Xochitl Torres Small leads Republican Yvette Herrell (lead has flipped since election night)
UT-4: Democrat Ben McAdams leads Republican Rep. Mia Love
ME-2: Republican Rep. Bruce Poliquin (46.1%) leads Democrat Jared Golden (45.9%) (this race is headed to a ranked-choice runoff)
And you can actually cross NJ-3 off of that list.
The AP has called that race, and as you may have guessed, the Democrat won…
Votes are still being counted in several House races. But the AP has now called another race in New Jersey, projecting Democrat Andy Kim the winner in the suburban Philadelphia 3rd Congressional District over incumbent Republican Tom MacArthur.

That means, more than a week after Election Day, Democrats have increased their House gains to a net of 34 seats — and, when all the vote is counted, they may get to 39.

Make no mistake: That is a very big wave.
It is certainly understandable why so many Americans are losing faith in the system and are desperate for a change. We are supposed to be an example for the rest of the world, and there is no excuse for having elections that are so chaotic.
With all of the advanced technology that we now have available to us, we should be able to have our votes counted quickly, accurately and fairly.
If our founders could see us today they would be disgusted. The integrity of our elections is of paramount importance, and what is taking place down in Florida right now is absolutely shameful.
We need to get our elections fixed, but unfortunately I do not anticipate that will happen any time soon.
About the author: Michael Snyder is a nationally syndicated writer, media personality and political activist. He is publisher of The Most Important News and the author of four books including The Beginning Of The End and Living A Life That Really Matters.
The Last Days Warrior Summit is the premier online event of 2018 for Christians, Conservatives and Patriots. It is a premium-members only international event that will empower and equip you with the knowledge and tools that you need as global events begin to escalate dramatically. The speaker list includes Michael Snyder, Mike Adams, Dave Daubenmire, Ray Gano, Dr. Daniel Daves, Gary Kah, Justus Knight, Doug Krieger, Lyn Leahz, Laura Maxwell and many more. Full summit access will begin on October 25th, and if you would like to register for this unprecedented event you can do so right here.