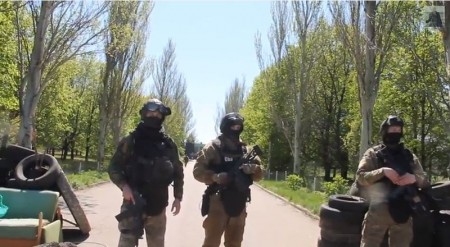 After hours of fighting in which six militants were killed and three Ukrainian servicemen were injured, the National Guards ran out of ammunition and had to leave their base near the eastern city of Luhansk.
Also Wednesday, rebels seized a border guard base on the city's outskirts following a nearly two-day-long siege and forced guards out of another base in the nearby town of Sverdlovsk on the Russian border. The guards were granted a safe exit and left with their weapons.
A rebel fighter who gave only his first name, Andrei, said they want to create a "humanitarian corridor" that would allow civilians to flee to Russia to escape the fighting.
(Read the rest of the story here…)