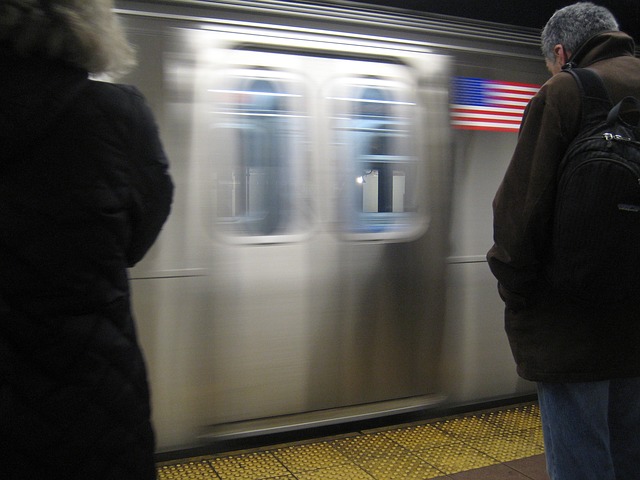 Far left agitators are reportedly planning to block access to the 2017 presidential inauguration by disabling the Washington DC metro line, a potentially terroristic act which may constitute a federal offense.
In the latest sting video covertly filmed by Project Veritas, leaders from several left-wing organizations conduct training workshops informing "comrades" how anti-inauguration events will proceed.
One DisruptJ20 organizer, Legba Carrefour, explains the protest will consist of several "clusterfuck blockades… where we are going to try to blockade all the major ingress points in the city."
"Which include, they can include shutting down major bridges and highway access points as well as shutting down metro rail. So to do that we are going to try to break into several teams kind of like the checkpoints," Carrefour says.
"So fears in doing that, we don't think these are going to be necessarily arrestable actions but there is a possibility you could be; so keep that in mind if you want to participate," he continues, evidently cognizant the actions may be illegal.
In another video clip, Carrefour goes on to describe how agitators would go about shutting down not just one, but "every single line in the city":
"So we figured out the trains pull up… one person is going to lock one end of a chain to an edge, and on the other end of the chain the end of the car, so on and so fourth. Done."

"It takes 15 seconds and everyone can leave and literally it can't go anywhere at that point, it's anchored. And you can use a really thin chain, you don't need a heavy chain… that would require like a bolt cutter to undo, basically to shut down that line."

"If I were to… hit Metro Center, Gallery Place, and L'Efant Plaza, they are all close enough to walk to and that's every single line in the city."
As Project Veritas founder and investigative journalist James O'Keefe notes, the acts discussed could be construed as terroristic acts violating federal law.
"Disabling trains constitutes an act of terrorism" under 18 USC 1992, O'Keefe says, which states offenders "…shall be fined under this title or imprisoned not more than 20 years, or both, and if the offense results in the death of any person, shall be imprisoned for any terms of years or for life, or subject to death."
(Read the rest of the story here…)